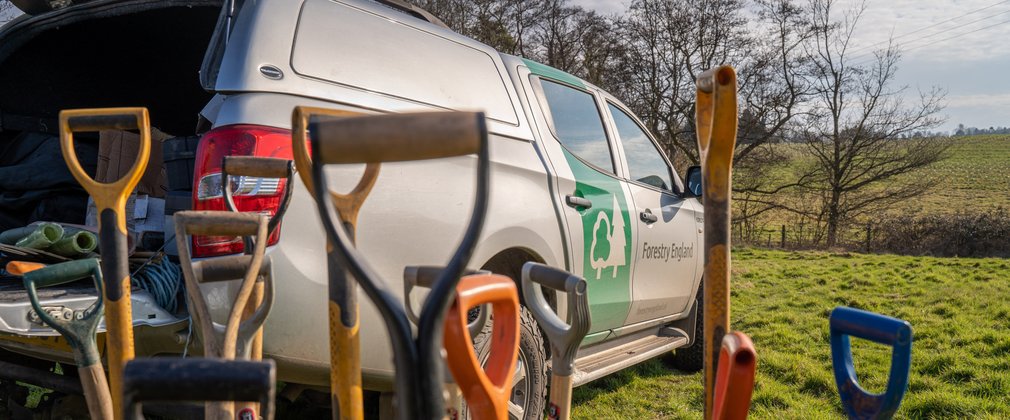 Hondslough Wood - expanding Delamere Forest
We are creating a new 40-hectare woodland which will join on to Delamere Forest and provide more space for people to enjoy, improved habitat for wildlife and a sustainable supply of home-grown timber. Hondslough Wood at the northern edge of Delamere Forest is currently farmland and Forestry England is buying the land from Cheshire West and Chester Council. We will create a thriving woodland of mixed conifer and broadleaf trees that we'll specially select to be resilient to future climate conditions. The new area of woodland will have public access to enable visitors to Delamere Forest to explore a quieter forest landscape. 
A Coronation Wood
This new woodland is one of many that we will be planting by 2026 which together will cover more than 2,000 hectares and support Government targets to increase tree planting across the UK. Hondslough Wood is one of the Coronation Woods we're creating to celebrate the Coronation of His Majesty King Charles III through the Government's Nature for Climate Fund. Our corporate partner AstraZeneca are funding the tree planting at this site as part of their AZ Forest global reforestation and biodiversity programme.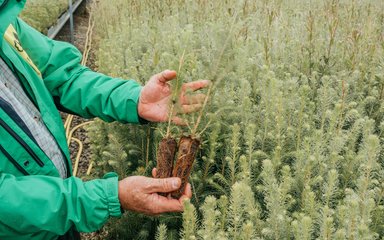 Work in progress
We're now deciding the right mix of trees to plant here to support wildlife and flourish in the decades ahead. Our design will incorporate some areas of open space and shrubs, and we'll also leave the streams unplanted so that we have a rich mosaic of different habitats supporting a range of wildlife including birds, insects and amphibians. We will be moving ahead quickly with creating this new woodland and are currently aiming for tree planting to take place in autumn and winter 2023. 
One area of the new woodland will be planted as a seed stand, an area specially managed to grow trees and collect their seeds, which will supply Forestry England's nursery based close to Delamere Forest at Lobslack. The nursery grows around seven million trees each year to plant in the nation's forests, either to replant areas where trees have been harvested for timber, or to create new areas of woodland. The new seed stand at Delamere will support Forestry England's work ensuring we have a home-grown supply of diverse varieties of tree seeds for future forests and woodlands to flourish.