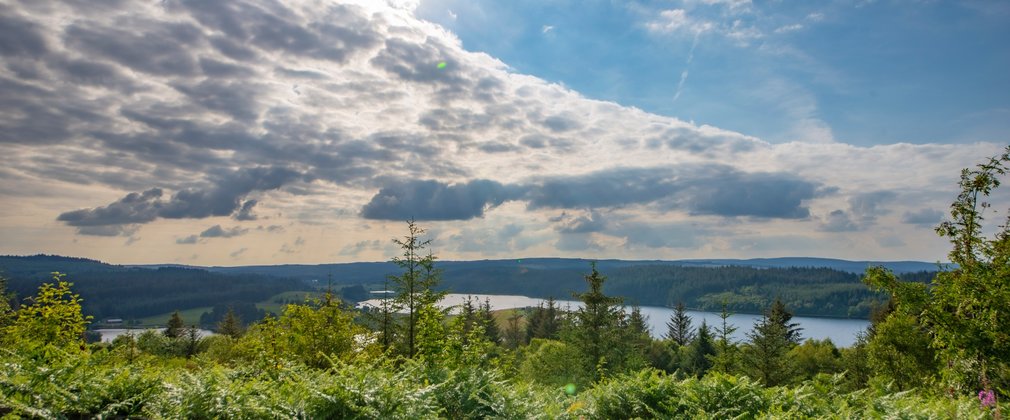 In 2023, Forestry England and Forest Holidays joined forces on a five year journey to improve biodiversity in Kielder Forest in Northumberland, paving the way for new conservation work to restore natural processes so that wildlife can thrive and expand.
This is our founding biodiversity corporate partnership. It sees us embarking on a pioneering nature recovery project, using an innovative, science-led approach to guide our work to increase the range and number of species and create a rich, diverse, fully functioning ecosystem.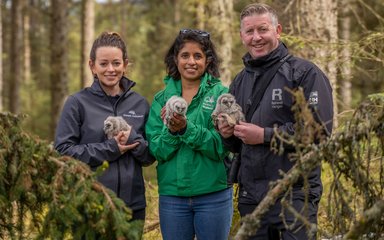 A new chapter for a historic partnership
Forest Holidays – now a certified B-Corp company with the highest scoring Land and Wildlife Impact Business Model score in the UK - was founded by the Forestry Commission in the 1970s to meet the growing demand for sensitively placed accommodation in forest locations.
As independent organisations, our long-standing partnership has continued, providing a sustainable income stream to help manage the nation's forests for people to enjoy and explore, wildlife to thrive and to enable a sustainable source of timber for the future.
We're now taking our partnership to the next level – using innovative environmental DNA (eDNA) metabarcoding technology to inform our nature recovery plans in Kielder Forest. This is just the beginning of our biodiversity journey.
Andrew Brook, Forest Holidays Director says:
'Our business is intrinsically linked to Forestry England's conservation work through our long-standing partnership of 50 years. As their trusted partner, we are stewards of 244.5 hectares of forest which we carefully manage to provide wildlife rich habitats that benefit our forests, customers, and the planet.  

Our two organisations share a sustainable vision for the nation's forests and our work extends beyond our cabin locations. Our support gives Forestry England the ability to deliver landscape-scale nature recovery projects, explore opportunities to revolutionise the way we think about forest ecosystems and create a step change for wildlife in this country. 

We're excited to embark on this journey and watch the landscape evolve through this project.'
Learn more about our partnership from the video below