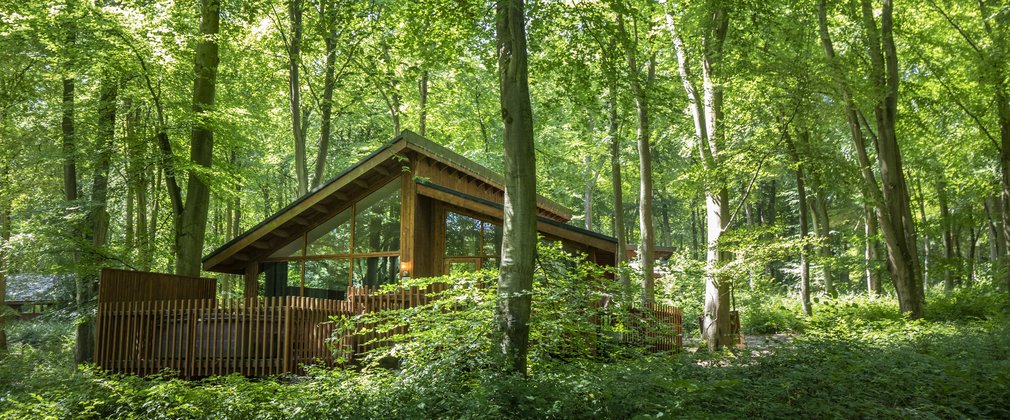 How our partnership with Forest Holidays supports our forests
Forest Holidays was founded by the Forestry Commission in the 1970s to meet the growing demand for sensitively placed accommodation in forest locations.
Forest Holidays offers a unique and special way to enjoy the forest, and helps people reconnect with nature. Because these connections are good for people and good for nature. 
The partnership leads to investment back in to forests to help them thrive 
All Forest Holidays' locations are leased from the Forestry Commission for 125 years, there are no boundary fences around the locations, they remain in public ownership and entirely open for local people to enjoy.
Forest Holidays invest millions into the forests they operate in, increasing recreational use, improving facilities, and creating and maintaining trails, in addition to providing a sustainable income stream which ensures the country's woodlands remain open to the public.
The unique public private partnership between Forestry England and Forest Holidays is like no other. Together with Forest Holidays, Forestry England works to ensure any proposals are appropriate to the forest, and offer significant environmental, economic and social benefits.

Find out more about the partnership on the Forest Holidays website and discover the positive impact the partnership is making on Forest Holidays impact report.