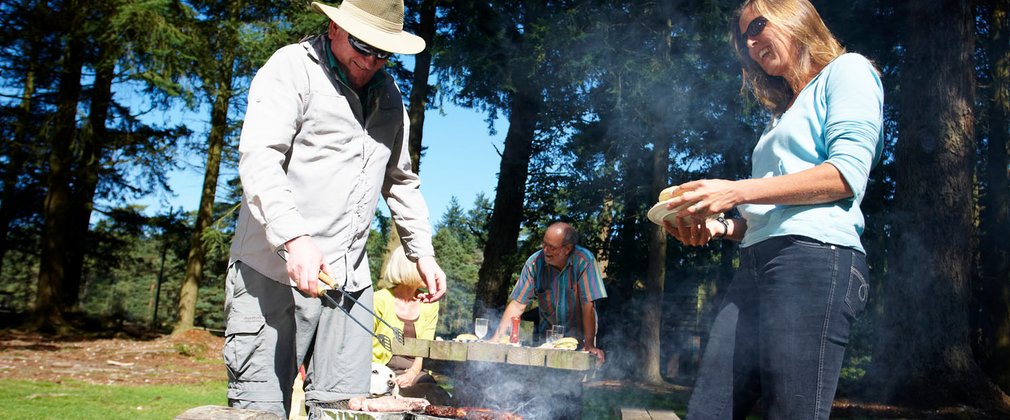 The New Forest is a popular place to have a barbecue. Please follow our guidelines to help protect this special landscape.
Hire a barbecue hearth
Available at Anderwood and Wilverley and suitable for up to 50 people.
Disposable barbecues 
Disposable barbecues are not permitted in the New Forest, unless it is at one of our designated sites, where stands and water are available. 
Disposable barbecues can only be used at Bolderwood, Blackwater and Wilverley. Please place them on the barbecue stands provided.
Disposable barbecues pose a particular fire risk, so we urge people not to use them anywhere else in the forest.
Raised non-disposable barbecues 
Raised non-disposable barbecues are allowed on the gravel of Forestry England car parks.
Barbecues on campsites 
f you are planning on using a barbecue on one of the Camping In The Forest campsites please check with the site warden, as there use is up to the wardens discretion.
In order to protect this special landscape from the risk of fire please follow our guidance
Never leave the barbecue unattended
Ensure you have plenty of water available and barbecues are fully extinguished after use
Make sure that all rubbish, including barbecue charcoals, are taken away with you
The collection of wood from the forest is not permitted - please do not use it to add fuel to your barbecue
Open fires are not allowed