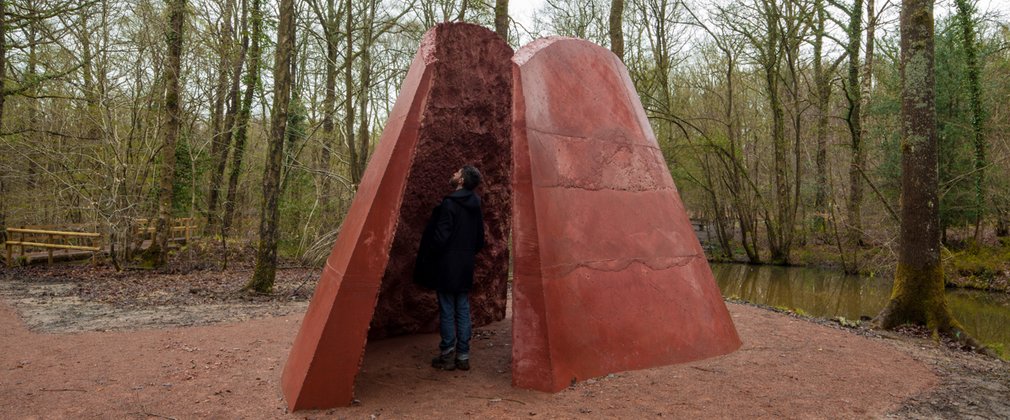 The Forest of Dean Sculpture trail
The sculptures on this trail are inspired by the forest - its trees, wildlife and industrial past. It features pieces by famous artists set in the beautiful surroundings of the Forest of Dean.
The sculptures are mostly constructed from natural material from the Dean - wood, stone and iron. They are interspersed along the trail through majestic oaks and towering Scots pine trees.
There are waymarked shortcuts: Shortcut A (first 6 sculptures) is approx 2.2 miles in length and Shortcut B is 3 miles (first 12 sculptures).
Since 1984 The Forest of Dean Sculpture Trust has raised funds to commission artists to celebrate and help us appreciate and understand the life of the forest. The Trust works in partnership with Forestry England which maintains the sculptures and trail.
Discover other arts projects across England. 
Trail information
Beechenhurst, Speech House Road, Coleford, GL16 7EL
Sculpture Trail leaflet available at the café for £1.
Some sculptures can be accessed with a power assisted wheelchair.