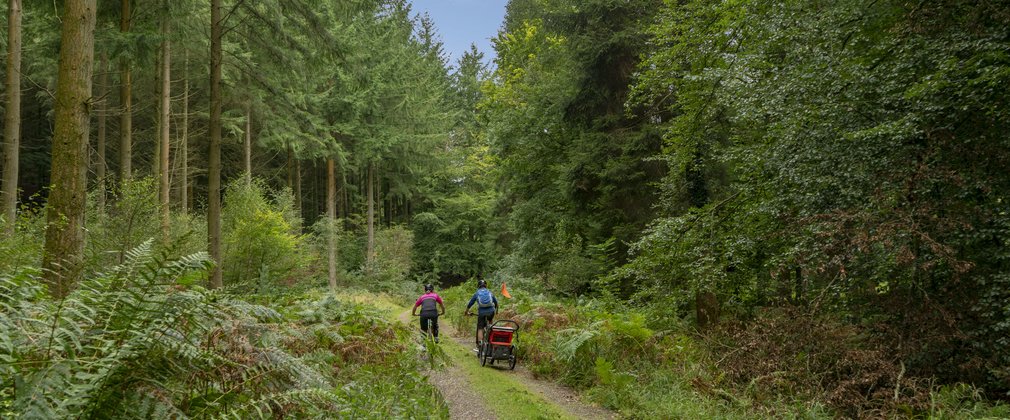 Have you discovered the joy of cycling in the forest yet? If not, we want 2022 to be the year that you do! 
We have so much to offer our visitors when it comes to cycling and this year we're taking the opportunity to encourage more of you to take to two wheels along our amazing network of trails.
Here are our top seven experiences for discovering the forest on two wheels this summer.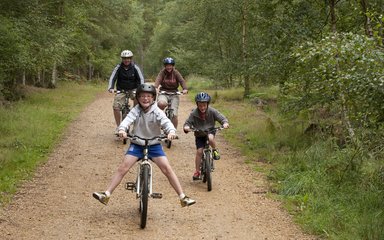 1. Take part in Forest Rider
This May, grab one of our brand-new Forest Rider packs to get exploring the forest and improving your cycling skills. The packs, which will be available on-line or at selected sites are aimed at children aged 7-12 and contain a cool cycling neck buff, a log book to record 5 rides and some pro cycle skills cards to help improve your abilities. What's more you will be able to enter our competition to win a prize bundle worth £500!
2. Trails for all abilities
As well as our exhilarating mountain bike trails, we have a whole range of family cycle trails, pump tracks and play trails – perfect for the younger members of the family or those looking to develop their confidence on a bike. Find out what is local to you by searching with our online map.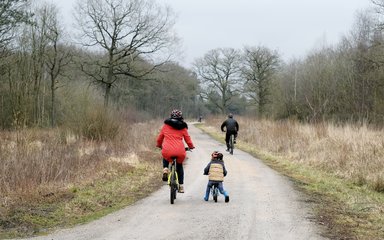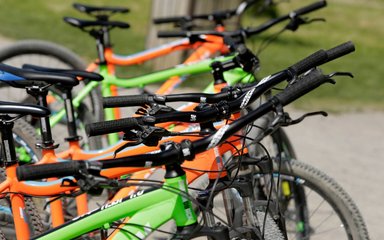 3. Hire an E-bike
Fancy a forest cycle but want a bit of extra help? No problem – try an E-bike!
These are available at selected sites for hire but always check the website first to see if there are any local to you.
Sign up to our newsletter to be the first to hear about events, staying active and finding forest adventures.
4. Get involved with our Root Out Redwoods challenge
Are you the adventurous type? Enjoy a quest? Take part in our summer challenge and find the biggest species of tree in the world in various locations across the country! Get ready to rise to this tall challenge in search of forest giants and keep your eyes peeled for more details coming soon on our social channels. Follow us on Facebook and Twitter to be the first to find out more.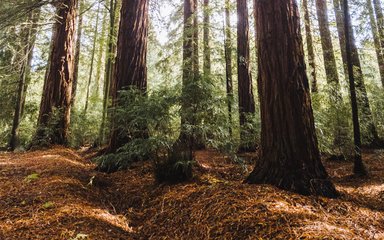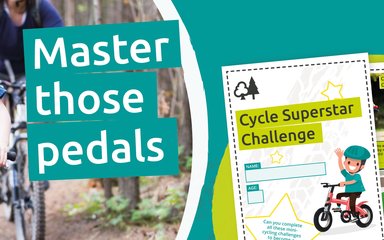 5. Download the Cycle Superstar Challenge
Do you want to increase your confidence before you start the Forest Rider Challenge this May? Start the Cycle Superstar Challenge to find activities and resources to help inspire you and keep you motivated on your journey to becoming a confident cyclist.
6. Hire a bike
Good news. You don't need to have all the equipment to enjoy a forest bike ride! Or if you do, you don't have to bring it all with you.
Lots of our forests have bike hire businesses operating at them so you can hire it all instead! We recommend booking in advance so always check your local forest page before visiting.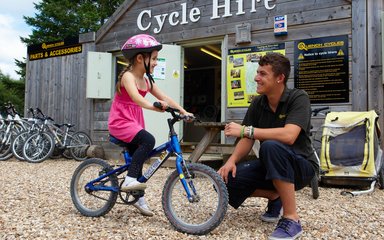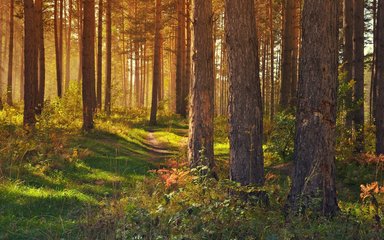 7. Make a day of it
Our forests offer a great value for money day out. Why not come for a morning bike ride and then try another activity in the afternoon after a delicious lunch in one our cafes.
From family fun including our brand-new Superworm trails to Gruffalo orienteering and free downloadable resources to keep the everyone amused.  You might even want to try something more adventurous like swinging through the trees or Segways with Go Ape.  Whatever you're looking for, our forests can offer a whole day of fun – and cycling can just be one part of it.
Helmet at the ready, plan your cycling visit today and take to the trails.