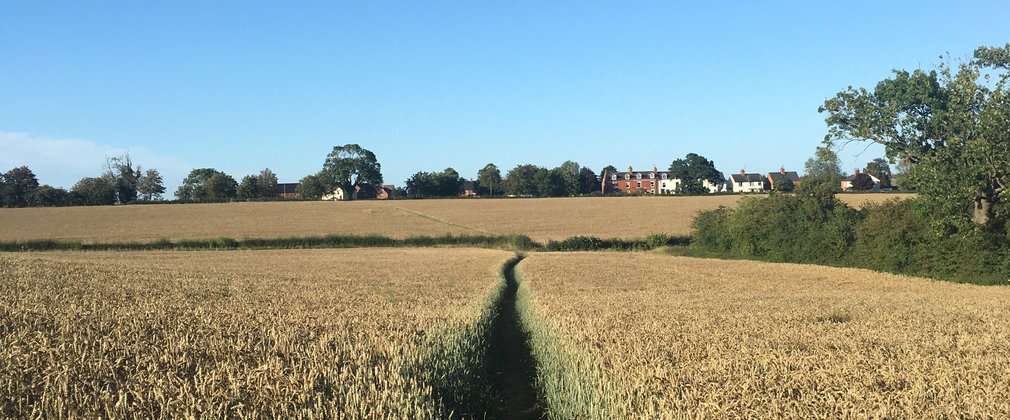 The government has said the single most important action we can all take to fight coronavirus is to stay at home, and minimise time spent outside our homes. That said, we do have a fantastic opportunity every day to leave our homes and get out for some exercise – and for us, walking has never felt better.
It's been fantastic to hear that tens of thousands of people have kicked off 2021 with a pledge to Walk 1000 Miles. As new partners of Walk 1000 Miles challenge, we are delighted to hear that our colleagues are also joining the movement.
So be inspired by Jo, Active Forests Community Delivery Officer at Forestry England, and hear how the extraordinary ordinariness of simply walking gave her the motivation to 'start doing something'.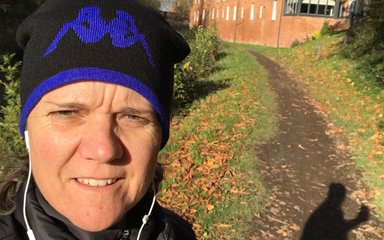 After growing up a sport nut and completing a degree in Sports I drifted, as many do, into middle-aged bill-paying, car-driving, beer-drinking inactivity.  I have instigated 'health kicks' on and off over the years, but work demands, inclement weather and a melange of other excuses derailed any long-term efforts.
In the end it was the combination of explaining to amused friends that I worked on the 'Active' Forests programme and a commute amounting to little more than a two metre shuffle from dining table to sofa that led me to think I really should start doing something. But what? I can't cycle any more because of genetic neck problems (thanks mum), I've never seen the need to run unless being chased for something I'm not prepared to relinquish, and felt swimming should only be considered as an alternative to drowning.
My colleague mentioned a forthcoming involvement with the Walk 1000 Miles challenge. Interest peaked, I checked out the website and was met with a plethora of well… ordinary looking people who simply… walked. Short distances, long distances, with dogs, with kids, to escape both, didn't matter. They simply walked. No expensive equipment, no clima-cool clothing, just open door, close door, lock door, walk.
On that note, just remember to zip your keys in a pocket otherwise, not only will you end up retracing your steps on a fruitless six mile search, you will also find yourself climbing through a small kitchen window, stubbing your toe on a kitchen tap and knocking your favourite pint glass off the draining board. I'm not saying that everyone will, I'm just saying some might...
So, I gave walking a go. In the event, not only did my body seem to appreciate being upright for more than 10 minutes, but my senses awoke too. The smell of a coffee cart broke my walk half-way round, a kingfisher sped by three quarters of the way along and by the time I left the towpath, I could hear the wind in the wheat fields that led me home. Who knew?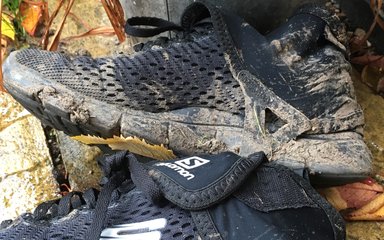 Not only was I walking every day, but I was actually looking forward to it.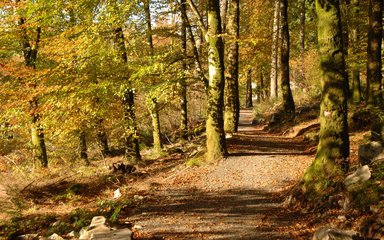 Even better, I found myself speaking to people. Real people. In the flesh. Not only that, they spoke back. Dog walkers, buggy pushers, kayakers and narrowboat residents said hello, thanked me for giving them room to pass and apologised for excitable muddy paws on my knees. It was truly enlightening. Even more enlightening was the fact that not only was I walking every day, but I was actually looking forward to it.
Will the Labrador owner have located his missing bobble hat? Will Terry's propeller still be snagged on the bottom and who on earth gave that household permission to build such an ugly extension overlooking the water?
I mentioned this new found hobby to four members of my team and said that I would be setting up a spreadsheet to see if I could manage 1000 miles in a calendar year and that they were more than welcome to join me. They all did. And we are all going strong.
So, my message is simply that we can all benefit from more time spent outside. And maybe the motivation of this walk 1000 miles challenge is just what you need to get started and to just start doing something. It certainly worked for me!
We are delighted to be an official partner of Country Walking magazine's Walk 1000 Miles challenge.  Taking part in this fun, free and flexible challenge is a great way to get out and active, and we think forests are some of the best places to get in your miles. With over 1500 of the nation's forests and woodlands to explore we know, you'll discover some of the most varied, rewarding and restorative miles to contribute to your total.
We have a range of waymarked walking trails to suit all abilities, so grab your walking boots and find a trail that suits you. With stunning viewpoints, sculpture trails and wildlife hides, to quiet riverside strolls and leg-stretching hikes, our woods and forests are the perfect place for a woodland walk.