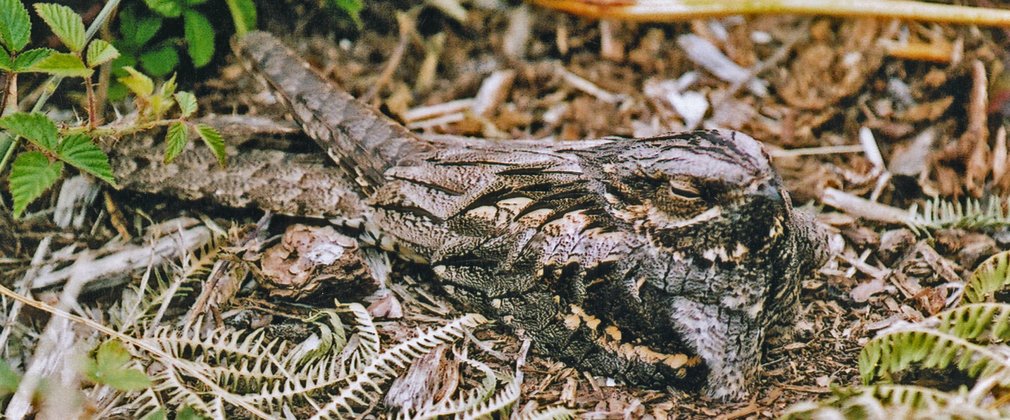 While we are asking you and many of our colleagues to stay at home, our staff are still working hard in the nation's forests.

During summer 2020, we spoke to recreation ranger Amy Howells on how we have been protecting vital habitats for rare species in the New Forest during the pandemic. 
I was born and brought up here in the New Forest and my family and I are commoners – people who help to look after the forest by grazing livestock on it. This makes the New Forest very special to me both professionally and in my daily life. 

My job is all about working with the public to ensure they can enjoy spending time in the Forest in a way that supports the incredible landscape we have here. The New Forest has the highest possible conservation status and the whole area is a Site of Special Scientific Interest (SSSI), due to the rare animals, plants and different types of habitat.

I work on making sure there is plenty of information about this available to the public. This involves meeting visitors at our main information points, updating posters and visitor guides at our car parks and speaking to groups at events. In my role, I get to meet a whole range of people from very different backgrounds. I work within local communities to help them connect to nature and share new things about their local forest with them. I really enjoy helping people understand the Forest, its wildlife and what they can do to help.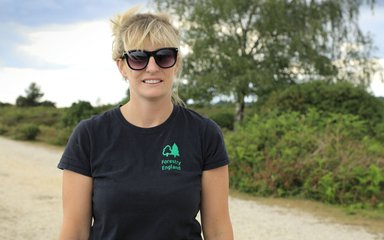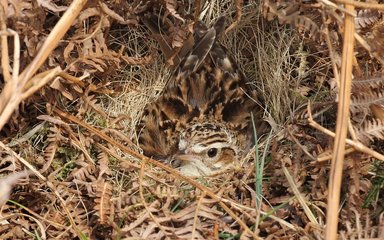 The pandemic has affected everything really. For someone who is used to meeting the public every day, lockdown was quite a change! Like any location that receives visitors, we have had to thoroughly consider all aspects of social distancing and ensure we met the requirements of lockdown. Public safety and staff safety has been key. 

The first lockdown in spring 2020 coincided with one of the main projects that I work on that time of year: supporting the ground nesting birds who visit the New Forest to breed. The New Forest is one of the few places left in the UK lucky enough to have birds like curlew, woodlark, Dartford warbler and nightjar breeding here at this time of year. Unlike most birds, they nest on the ground and love heathland and open areas of the forest where timber has been felled. 

To help them protect themselves from predators they are extremely well camouflaged. But this means that they are often not seen by people, which puts them at real risk. I have been leading a campaign to make people more aware of these birds and how they can play a part in helping them to breed successfully and thrive here. This is critical to these birds being able to continue to exist in this country. It's something I feel really passionately about.
The campaign to raise the awareness of ground nesting birds continued throughout the year, and we marked out sensitive areas close to breeding sites and put up signs. Interestingly, during the spring lockdown we saw nature make the most of the peace and quiet. Many ground nesting birds chose to settle very close to car parks that we'd closed and were able to nest in relative peace!  

Of course when first lockdown measures started to ease and visitors began to gradually return we had to think about a new, unexpected challenge: helping the birds readjust to people. As we do every year, we kept some of the car parks very close to breeding sites closed. We usually pick these based on data from previous years, so we can see where the birds prefer to nest. In 2020 we added a number of extra locations for the new places where birds had decided looked a good place to nest at the time!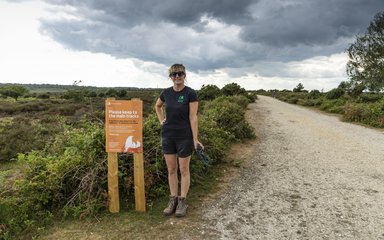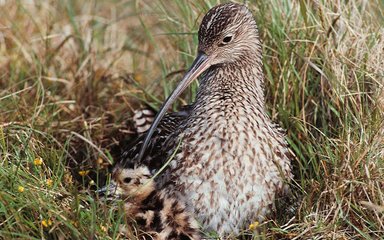 We also put up extra signs to help people visiting the Forest to be more aware of these birds. We ask people to stick to the main tracks during this time and keep their dogs with them, on a lead if necessary. Like everything in this job, it's about talking to people, making them aware of the treasures we have in the Forest and helping them understand how they can protect them. 

Most days you will find me out on the Forest ensuring these signs are in place, sharing information about them and working with other local organisations and partners to help ensure we support them as much as we can. I am also helping to observe the birds to see how they are doing this season. I have been lucky enough to see some of the chicks from a safe distance and this just makes all of the effort worthwhile.

I have always been passionate about the New Forest, its nature, livestock and the communities that make it so unique and special. I feel grateful to work and live here, and want to instil in others the same level of passion and knowledge of how to care for it. It really is everyone's responsibility to help look after this special place so that it is here for many generations to come.

This blog was written by Amy Howells, Recreation Ranger, The New Forest.