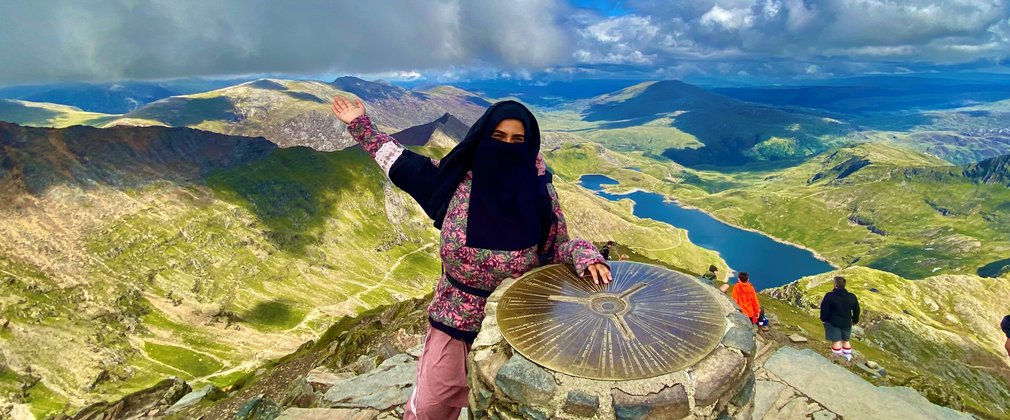 Join us as we speak to 10 powerful women whose voices are vital in inspiring others to connect to nature. 

They are role models, leaders, educators and campaigners who are paving the way for future generations of explorers.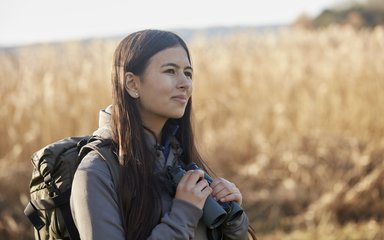 1. Dr Mya-Rose Craig
18-year-old Dr Mya-Rose Craig is a prominent British Bangladeshi birder, conservationist and environmentalist. You may know her as Birdgirl, or perhaps as the individual who did the most northerly youth climate strike ever. Her commitment to conservation whilst respecting indigenous peoples has led to her sharing a stage with the likes of Greta Thunberg.
Tell us about yourself…
I have been birding all my life, going out with my parents and older sister. For me it was just what we did, either locally in the woods above our house, in the woodlands around Chew Vally Lake or at Stockhill Woods on the Mendips. We were the only people that I ever saw out in the countryside who were Visible Minority Ethnic (VME) which subconsciously made me feel that the countryside was not for us. The thing that had the biggest impact on me was having my sister who was more than ten years older than me and passionate about birds, being an inspiration and role model.

For my work as Founder and President of Black2Nature, which I set up age 13, I became the youngest British person to be awarded an honorary Doctorate of Science age 17 for my work fighting for equal access to nature and for ethnic diversity in the environmental sector.  

Black2Nature concentrates on engaging VME communities with nature as they are currently excluded from the countryside.  We run nature camps, arrange nature activities, organise conferences and campaign to make nature conservation and environmental sectors ethnically diverse. VME Young people are enormously inspiring but need nurturing to help them find their inner resilience which they can use to help their mental health. 
2. Athena Mellor
Modern explorer Athena Mellor is a self-confessed wild woman, dreamer and storyteller. When she's not writing Ramble Guides for fellow nature seekers, she's setting off on the next outdoor adventure. Fancy tagging along? Join thousands of others who find solace and comfort in watching Athena's nature vlogs and reading her travel blog.
Tell us about yourself…
For me, spending time outside is my reason for getting up each morning; a moment of calm and a moment to breathe. It is where I can process my thoughts; where I have come up with my most creative ideas; and the place in which I feel most myself, at ease and alive.

I love to share my experiences outdoors with others to inspire them to take their own time outside. Whether it be a simple walk in the local woods, or a hike up a hill, there is so much joy, peace and incredible mental and physical health benefits in the simple act of walking.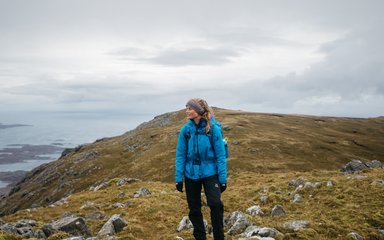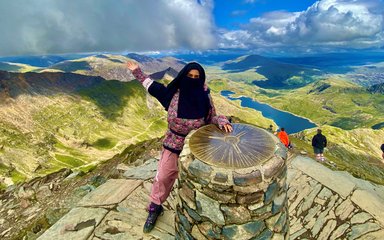 3. Amira the Wanderlust
Amira is an artist, spiritual seeker, hiker and travel nature photographer who knows how to capture a stunning sunset. She founded The Wanderlust Women, a group of Muslimah hikers, back in 2019 after experiencing a lack of representation in the outdoor industry. Together, they are breaking down stereotypes and championing diversity.  
Tell us about yourself…
I fell in love with the outdoors when I was soul searching and trying to find myself in a part of my life when I felt a little lost. I started hiking and enjoying moments in nature, which brought me peace and contentment. As a Muslim we always remember God, and whilst being in nature we are able to appreciate the beautiful world God has made for us. Connecting to God through nature.

I believe being active in the outdoors is good for your mental health as well as your physical health. Nature's beauty is one of the most wonderful blessings gifted to mankind. Sometimes you just need to pause, slow down and breathe. Slow down everything and go to a place where you feel safe. A place in your mind and soul where you feel at peace. Taking a step back to reflect, to see things from a different perspective, away from the noise and crowd. This is what my safe space looks like. It's a moment that allows me to heal and it's where my mind is set free. This is my safe place.
4. Susie Chan
From trail to treadmill, Susie Chan is one of the leading voices in endurance running. The upbeat and motivational way in which she shares her active lifestyle is infectious. But it's not all about picking up the tempo and increasing the pace. Susie is quick to remind people that it's important to find a balance between pushing yourself and just enjoying the journey.
Tell us about yourself…
I love being outside, whether it is running along the trails or walking my dogs, in the drizzle or on a beautiful sunny day. Being outside feeds a good mood, and as the seasons change, one run or walk can look different one month to the next.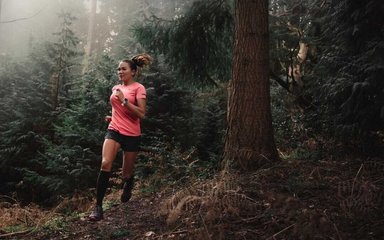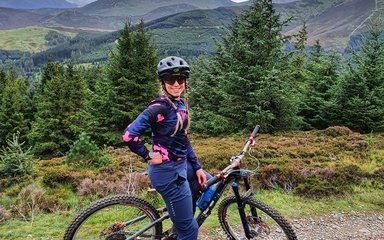 5. Tess Brown
Enduro mountain biker Tess Brown rides as often as possible. Come rain or shine, she'll be out on the trails clocking up the miles and filling her lungs with fresh forest air. Not only does Tess share her adventures with her followers, but she also gives the best advice and recommendations for fellow female mountain bikers too.
Tell us about yourself…
Spending time outdoors is so good for us. It is a chance to switch off from everyday life and reconnect with nature, as well as being a great way to exercise. I enjoy exploring our beautiful countryside mostly on my mountain bike, but also by foot.

It has had a really positive impact on both my physical and mental health and has given me the opportunity to make lots of new friends. These are many of the reasons why I share my experiences online - to encourage others to enjoy our forests as much as I do, and for them to feel the benefits too!
6. Cheryl Duerden
Meet Cheryl Duerden, an aspiring forester, arborist, woodswoman and tree surveyor based in North Devon. Cheryl's fantastic journey into forestry is documented in her blog, and she regularly gives her followers a glimpse into what goes on behind the scenes of a working forest.
Tell us about yourself…
I fell in love with outdoor spaces when I first started exploring rainforests, mangroves, and coral reefs in Asia. Through my journey in photography, journalism and wildlife conservation, I've been very lucky to have had many amazing encounters and to have met so many inspiring people, leading me now to specialise in trees, the oldest living organisms on the planet. Nature's wildness, its ability to constantly evolve and adapt to our changing world, truly captivates me.

As a female learning and working in a traditionally male-dominated industry, I believe in breaking down stereotypes and showing other people (especially women) that we have more courage than we think! My awareness, understanding and how I interact with our natural world develops even more as I continue my journey with trees. By sharing and writing about my experiences in conservation, I would love for others to feed off my passion and discover their own love for Nature.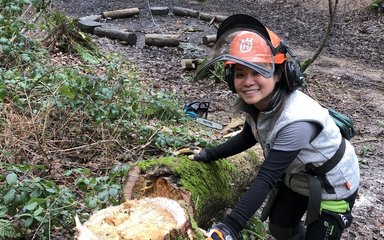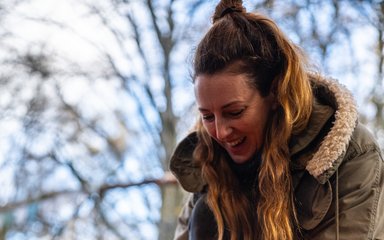 7. Laura Brand
In a world where we refresh our social feeds more than our minds, it's never been more important to appreciate the joy of nature. Laura Brand's recent book The Joy Journal brought together creative play, nature and crafts in a beautiful way. With a sprinkle of imagination, anything is possible.
Tell us about yourself…
I have always loved being outdoors, when I was young I spent hours outside building dens, cultivating ponds and being fascinated with the magic of a mossy tree stump. It is now in Motherhood that my passion for nature has truly had a resurgence as my two girls lead me with curiosity through field and forest.

I find a great deal of peace in a dense forest when there is silence except for the gentle sounds of the natural world around me. I know that same feeling of calm is available to anyone who seeks it. I love to encourage adults and children to get outside and not only benefit from fresh air but also to find opportunities for play, for craft and learning too as we watch how the season changes our landscape.
8. Rhiane Fatinikun
Rhiane Fatinikun is the founder of a charitable community group called Black Girls Hike. From exploring lush forests to abseiling and climbing in underground caves, Rhiane is tackling the lack of inclusion and representation in all outdoor spaces.  
Tell us about yourself…
I founded Black Girls Hike in 2019. The group provides a safe space for Black women to explore the outdoors. Challenging the status quo, and encouraging Black women to reconnect with nature, we host nationwide group hikes, outdoor activity days and training events.

The vision is to develop services and projects to increase the participation and development of Black women in the outdoors, and opportunities to engage. Working with the wider outdoor industry to meet the needs of our community, tackling the lack of inclusion and representation.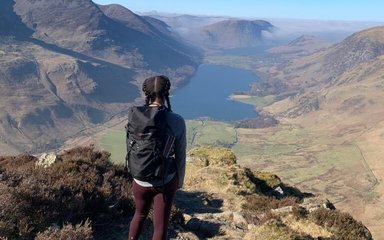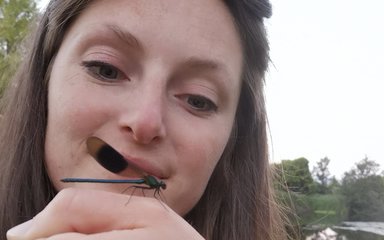 9. Lucy Lapwing
Naturalist and conservationist Lucy Lapwing is a proud wildlife weirdo and nature nerd. Her aim? To share a love of the great outdoors, and to educate others about the plants and wildlife that call it home. From posting birdsong lessons to selfies with wonderful creatures, Lucy's content is a reminder that it's never too late to get outside and learn something new.
Tell us about yourself…
Like so many kids, I always had an innate love for nature when I was little. I'm a firm believer that if you show any toddler a frog, or a fistful of worms – they'll naturally love it. I've tried to keep that childlike curiosity, excitement and fearlessness, and it's helped me stay close to nature. Sadly, a lot of our connection with nature is lost along the way.

We live increasingly indoors, and much of our daily lives are detached from the natural world around us. We don't recognize species, and we often overlook the damage that's been done to our natural spaces. We admire outdoor places that are devoid of wildlife – hedgeless fields, insect-free meadows, burnt moors and silent plantations. My aim is to reconnect people with the simple stuff – the wild things on our doorsteps that are easy to miss. By learning to love and recognize wildlife, you'll soon see how much trouble it's in, and can become motivated to call for the change we need on a huge scale!
10. Jessica Cresswell
Known to many as The Woodland Wife, Jessica Cresswell is an advocate for thoughtful and conscious living. Her blog is an honest and ethical account of daily life as a mother, and it has become a safe space for personal discussions about eco parenting and wellness.
Tell us about yourself…
As a child, I always dreamed that I would be surrounded by animals, children and land when I was older. Fast forward to present day; I am married to an Oak Framer, and we live in the middle of 700acres of woodland (of which we own 25 acres) in Kent with our two daughters. 

Late 2015, I was diagnosed with a chronic illness, Ankylosing Spondylitis, which has allowed me to reconnect with the practice of mindfulness. Living in woodland and witnessing the seasons so closely in this environment lends itself wonderfully to helping my emotional, mental and physical wellbeing. 

I set up my blog and Instagram in the hope of sharing a slower paced, sustainable way of living, a while before 'slow living' and 'sustainability' became hot topics and 'on trend' catchphrases. For us, it was about allowing people to see that woodland management is so important to sustaining traditional crafts, as well as actually enabling our green spaces to thrive. My online presence is an outlet for sharing more about what is involved in owning and maintaining woodland.