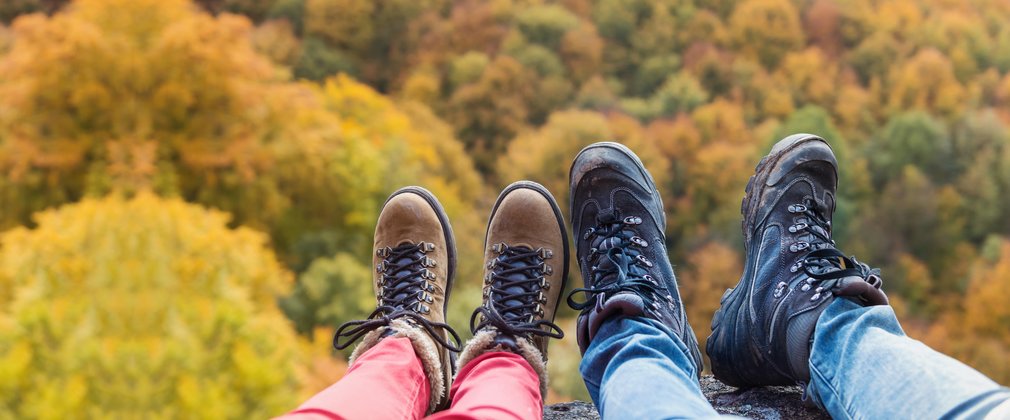 Uncover the science behind the changing season and discover why leaves change colour in this magical season. 
Phase 1: Green
The green leaves you see throughout summer already contain most of the colours of autumn! Throughout most of the year they colours of autumn are 'covered' by the dominant green chlorophyll.
Chlorophyll helps trees to absorb the energy of the sunlight - the tree is essentially 'charging' during the summer months. Chlorophyll changes carbon dioxide (CO2) + water (H2O) into sugars which 'feed' the tree.
Why is chlorophyll green?
Chlorophyll is green because it allows trees to absorb blue and yellow wavelengths from the light, but not the green which is reflected back.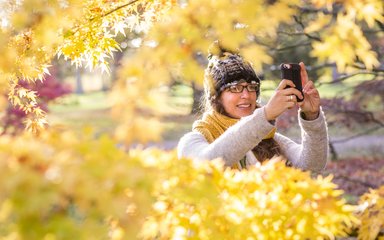 Phase 2: Turning yellow
As the weather cools in autumn, the leaves start to receive less sunlight.
Less sunlight triggers chlorophyll to break down (and the tree does not replenish it) revealing the new, colourful pigments underneath and treating us to beautiful autumn yellows and oranges.
The yellows and oranges which were previously masked by chlorophyll are called xanthophylls and carotenoids. These pigments are present year-round in the leaves, but are usually masked by the green chlorphyll.
Phase 3: Fiery reds
In some species and in certain special years, you'll see another stage of colour as the leaves turn a vibrant red. This is caused by anthocyanins.
These reds are produced in years when lots of sunlight and dry weather have increased the concentration of sugar in tree sap, triggering the tree to release anthocyanins in an attempt to grab the last of the energy from its leaves, powering it up to get through the winter. Interestingly very cold weather, acidic soils, and other stress factors occasionally trigger higher levels of anthocyanins to be produced.