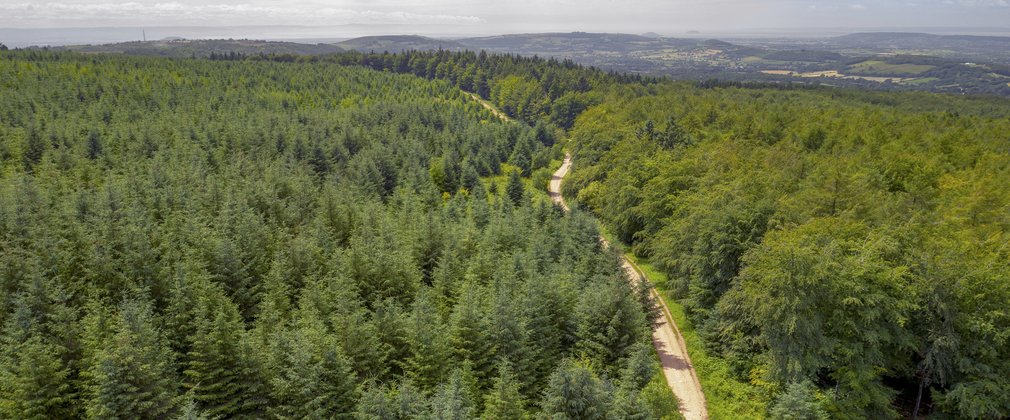 Support our tree planting and conservation projects by switching to Ecotricity
You can help support England's forests by making the switch to Britain's greenest energy provider, Ecotricity. As well as helping us plant more trees and do more to protect wildlife, you'll be able to claim a £10 discount on your next Forestry England Membership, allowing you and your family to enjoy the benefits of your local forest year-round.*
When you switch to Ecotricity for your gas and electricity, they will donate £50 on your behalf to Forestry England, and a further £50 for every year you remain their customer. We will use this money to support the fight against climate change and plant more trees across our North district, as well as for vital conservation work through the reintroduction of pine martens in the Forest of Dean.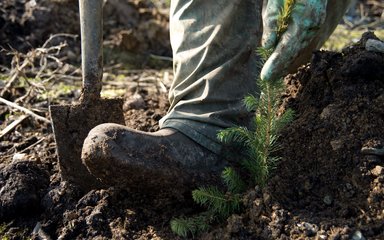 Creating new woodlands
The world is facing a climate crisis and we need more trees. Trees lock up carbon from the atmosphere, provide sustainable wood and homes for wildlife to thrive.
We are committed to growing the nation's forests by creating new woodlands in England. We're investing in our future forests and growing trees that will survive in the changing climate. Our nurseries grow 18 million new trees every year to replant forests across Britain and create new areas of woodland. 
By switching to Ecotricity, you could support the growth of up to 10 new trees every year per customer!
Supporting pine martens in the Forest of Dean
Pine martens are a vital part of a healthy woodland ecosystem, but their numbers have dramatically declined and they were considered functionally extinct in England.
In 2016, we teamed up with Gloucestershire Wildlife Trust, Vincent Wildlife Trust and Forest Research, with support from the Woodland Trust and Forest Holidays, to begin a collaborative project investigating the feasibility of reintroducing pine martens to the Forest of Dean. In September 2019, the project team released 18 pine martens in the first formal reintroduction of its kind in England. The project reached a major milestone in summer 2020, when a number of released females gave birth to offspring.
By becoming an Ecotricity customer, you can help this project continue and give one of England's rarest mammals a place to call home.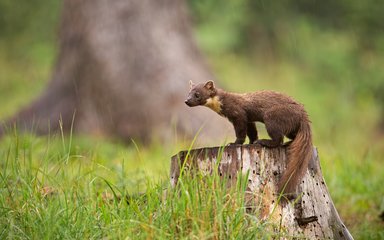 * Forestry England Membership only. Excludes separate Friends schemes at Westonbirt Arboretum and Bedgebury Pinetum.
See the full terms and conditions. The £10 discount can be claimed against becoming a new member or a Membership renewal. Details of how to claim with be supplied with your email voucher provided to you by Ecotricity, once the switch has been completed. Ecotricity can also be contacted on 08000 302 302.
More about Ecotricity
Ecotricity operate a unique model. They use their customers' energy bills to fund the building of new sources of green energy. They refer to this as turning 'bills into mills' – energy bills into windmills, sunmills and - soon - gasmills. They are a not-for-dividend company – their profits go back into their mission to change the way electricity is made and used in Britain.
With no shareholders to answer to, they are free to dedicate themselves to the task of building new sources of green energy. And they share the benefits of their work through their ecobonds – giving people the chance to share the financial benefits of the green energy revolution.