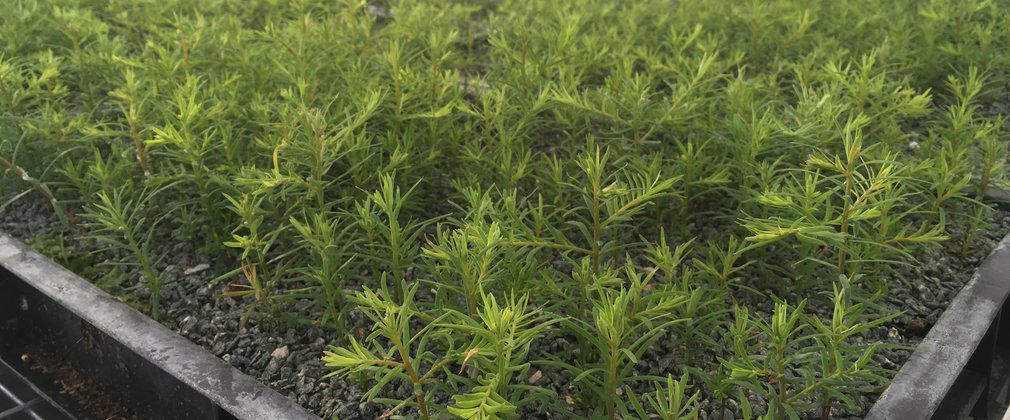 Trees start life as tiny seedlings
Our nurseries grow 18 million new trees every year to replant forests across Britain and create new areas of woodland.
Find out how we're growing our future forests.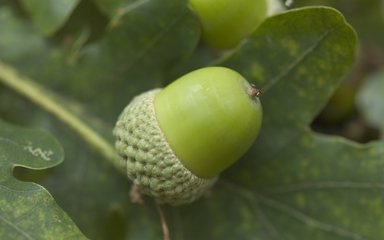 It starts with a seed
Our trees are grown from seed, or cuttings from healthy plants. We use only the best seeds from the best trees to produce the strongest saplings. We are sourcing seeds from places where the climate today is similar to site conditions 100 years from now to give our forests the best chance. 
As the seedlings are growing, they are cared for by our staff who check they meet our strict standards of plant health and biosecurity. We make sure the trees we grow in the nation's forests are the very best that they can be.
At the tree nursery
Around 14 million trees are grown in our outdoor nursery fields, where they spend up to two years growing. Others are grown in our new, one hectare glasshouse that can hold over 4 million saplings. The glasshouse helps us to grow a more diverse range of trees, some of which have been difficult to source.
Once our saplings reach the right size, we carefully remove them, hand sort them and place in bags according to size and species. They're then kept safe in a cold store until they are needed for planting at the new site they are destined for.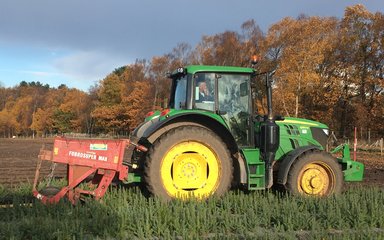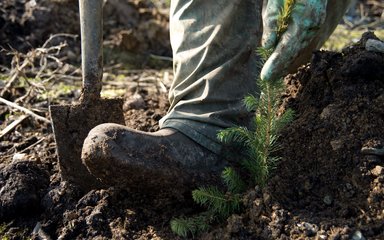 From field to forest
We pick up the trees from the nursery just before planting. Planting is usually done entirely by hand and during the winter. As the weather gets colder the trees enter a dormant stage. Planting during this time means they experience less stress from being moved and planted, and have lots of time to adjust to their new home before they start to grow in the spring.
Right trees in the right place
We decide which tree species to plant based on the soil, landscape and climate of the region. We look ahead to ensure we can adapt to the changing climate. Science gives us insight into how our forests will function, and tools that support the decisions we take, so that the trees we plant today will have the best chance of thriving in our future forests.

Diverse forests are more resilient to climate change and tree diseases. We grow and plant conifers used for timber, such as Sitka spruce and Douglas fir, as well as breeding native trees tolerant to disease. A fifth of the trees we plant are new, alternative species predicted to cope better with climate conditions, including types of redwood, cedar and maple.