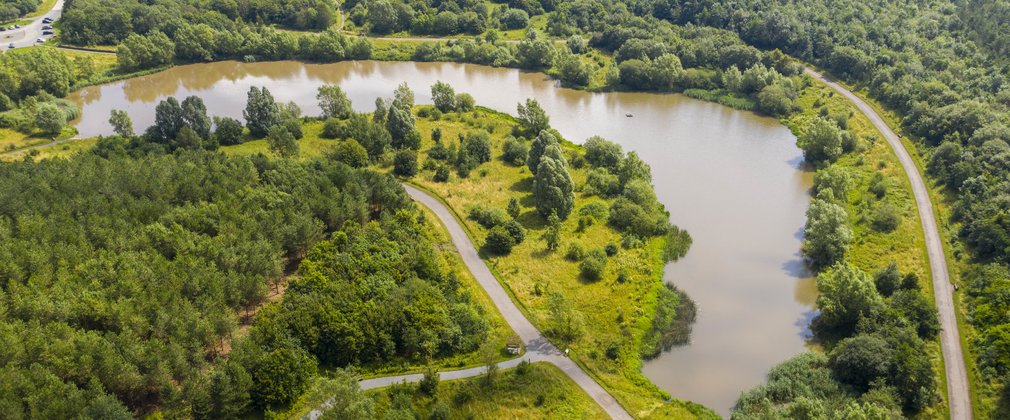 We look after more land and more trees than any other organisation in the country. Over the last century, woodland cover has doubled in England and we have planted over one billion trees for the benefits of nature, people and the economy. 
We are committed to growing the nation's forests by creating new woodlands, either by working with partners on leasehold land or on land we acquire the freehold of. Forests planted on new freehold sites between April 2023 and May 2025 will be known as Coronation Woods to celebrate the Coronation of His Majesty King Charles III.
Discover the benefits of planting new forests below, and where you can find our newest woodlands.
Planting to help the environment
The world is facing a climate crisis and we urgently need to create new forests to lock up more carbon dioxide from the atmosphere. Trees, soil and leaf litter in the nation's forests currently store millions of tonnes of carbon and planting new areas of forest means this figure can continue to grow.
As well as storing carbon, new forests benefit habitats for wildlife, provide natural flood management, offer a source of sustainable wood and improve the health and wellbeing of forest visitors. We use a natural capital approach to balance these benefits.
How we create new woodlands
When creating a new forest, we look carefully at site conditions such as soil, landscape and accessibility, to help us decide what trees to plant and where. We also consider future climate conditions to give new trees the best chance of thriving.
We work with local communities, partners and experts to make sure any new forests can provide the best, most sustainable balance for people, nature and the economy. Our forest plans help people have a say about how we manage woodlands now and aim to manage in the future.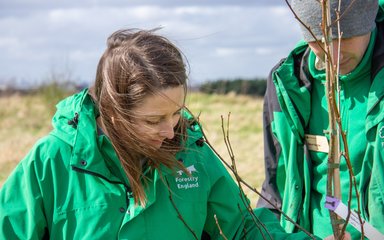 Become involved in creating new woodlands
If you're a landowner, you can partner with us for woodland creation projects that benefit you, your local communities and the wider environment. Find out more via the button below.