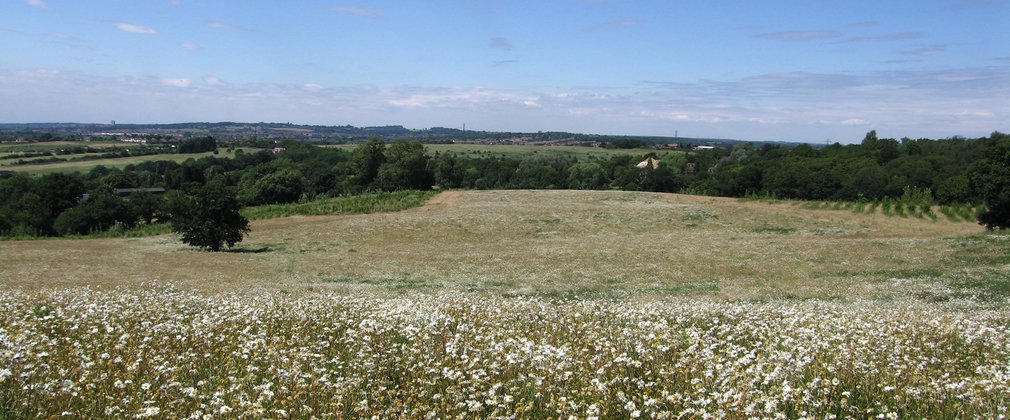 Visit Folkes Lane Woodland – it's well worth it for the stunning views alone!
Venture off the beaten track at one of London's hidden gems, tucked between the A127 and M25. Folkes Lane Woodland is based on what were previously arable fields grouped around a steep hill. From its top are vistas south over the River Thames to the North Downs and west across London's Docklands and Canary Wharf. On a good day you can see as far as the O2 at Greenwich and the London Eye. Folkes Lane Woodland is the perfect place to escape and enjoy the quiet of the woods.
Its hillsides provide some fairly strenuous exercise opportunities whilst a small wet area for amphibians and a hilltop picnic spot provide the perfect stopping points to get your breath back.
Over 90,000 native trees are steadily growing on site, providing a welcome screen to the neighbouring M25 motorway.
At a glance
Panoramic views across London
Walking trails 
Cycling 
Picnic area
Dogs welcome