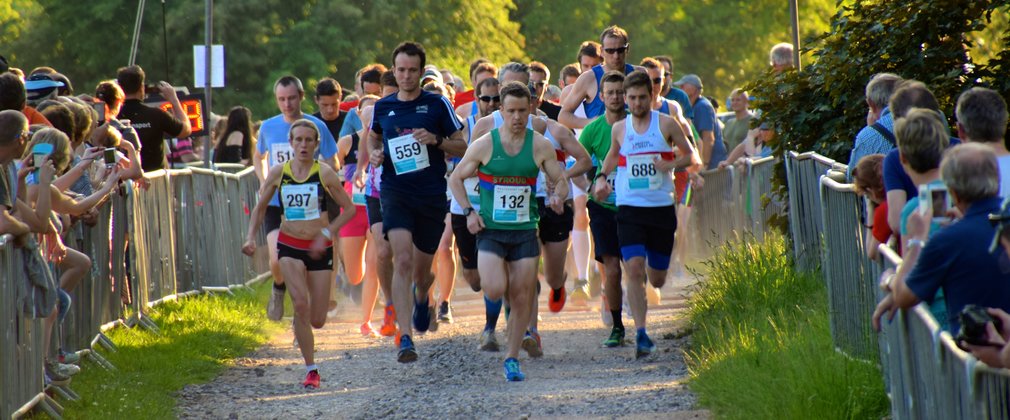 Event details
-
Events at Alice Holt
- Start line is between the visitor centre and the activity centre in the main hub.
Bolt Round the Holt
Join Nice Work and GUTS for this family friendly, traffic free cross-country running event? This series of races raises money for GUTS Fighting Bowel Cancer and always attracts a large crowd. The event has become the charity's biggest fund raising event and in its 10 year history it has so far raised nearly £100,000 for them. 
As your entry fee covers the cost of the event, we ask you to please raise as much as you can for this very worth while cause so that GUTS (Guildford Undetected Tumour Screening) can continue their hard work.
There are a variety of events ranging from 1km for the youngsters, to a 5k and10k, and up to half marathon for the more experience runner or those looking for a challenge. We will also be hosting a 10k and 5k Canicross race alongside the events.
Prices range from £5.00 to £30.00, for more information and to book please visit: https://www.nice-work.org.uk/e/bolt-round-the-holt-9316
Essential information
Alice Holt Forest, Bucks Horn Oak, Farnham, GU10 4LS
Prices:
From £5.00 to £30.00

Time:
Start time is 9:30am for all races

Races available:
Half Marathon
10k and 5k
1k Children's Race
Canicross 10k & 5k