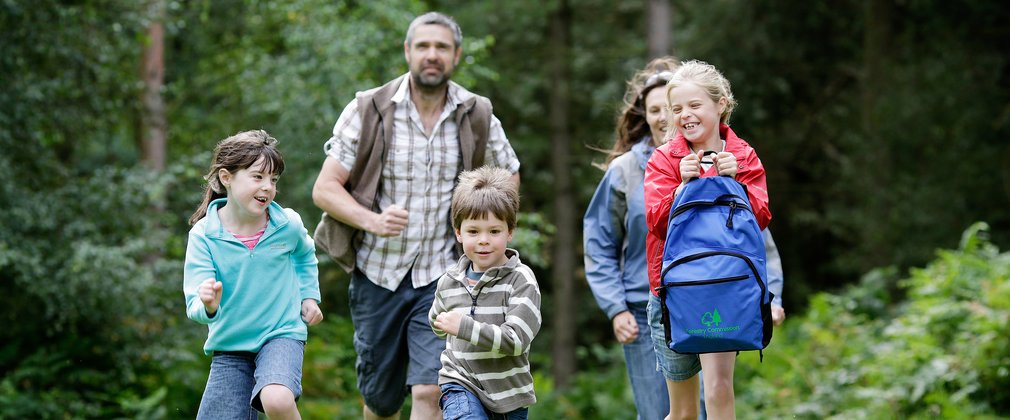 Nature trail
This trail leads you easily through the woods to a wildlife spotting hide at the furthest point.  It is a short, flat route and so perfect for everyone to enjoy exploring the woods. 
There are interpretation boards along the way which tell you about  life in the forest and include some fun activities, making this trail great for families and school groups. 
We do sometimes swap out the interpretation panels for different learning trails, the current panels are: The Christmas Trail - Join the woodland animals on a journey through the forest, as they search for Santa's perfect tree.
Trail information
High Lodge, Thetford Forest, Brandon, IP27 0AF