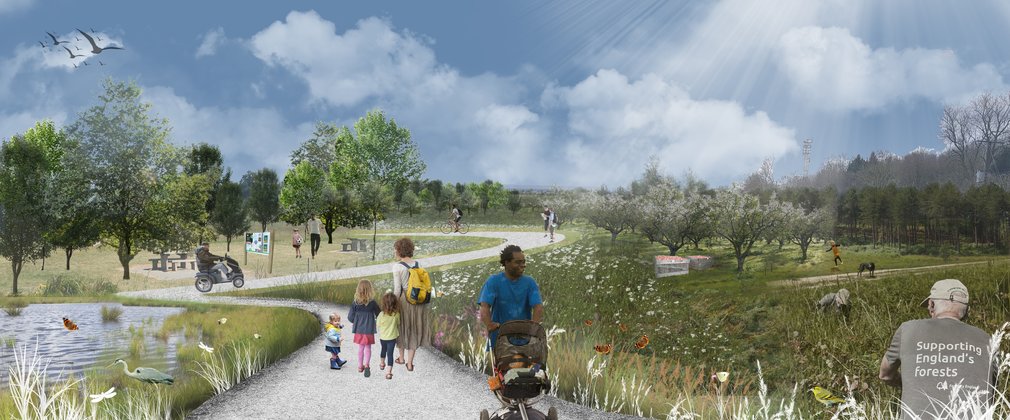 Hole Farm is a 100 hectare site where we'll be creating a new community woodland.
Follow the story of our new woodland here.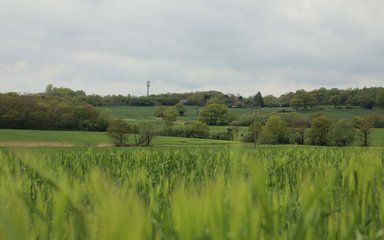 In partnership with National Highways, we will be planning, planting and managing a new community woodland.
Our vision for Hole Farm is to create a multi-purpose woodland which will become an inspiring place for people to visit and explore, a thriving wildlife habitat and a source of sustainable timber.  This ties in with Forestry England and National Highways shared vision to "deliver a legacy of inspirational multi-purpose forest creation projects that will enhance and integrate the Lower Thames Crossing landscape for the environment and wellbeing".
We have sent questionnaires to 7,000 households in the surrounding area to gauge people's opinions of the project and what they would like to see, do and experience there.
We presented four workshops with the local community to discuss in more details the four main themes of the project: community and recreation, design and delivery, nature and biodiversity and access, traffic and public rights of way.
We used the information taken from the engagement with the community to develop a draft design of the woodland.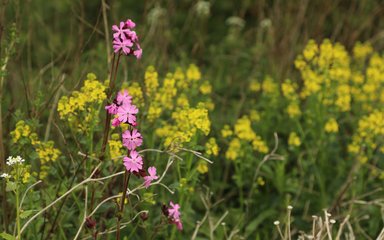 The draft design for the Hole Farm community woodland is now available for public consultation
After two open days at Hole Farm where we had members of the public review the design in person, we would now like to give people the opportunity to review the design online.
Please take a look at the draft design and email the Hole Farm email address: hole.farm@forestryengland.uk with any comments you have.