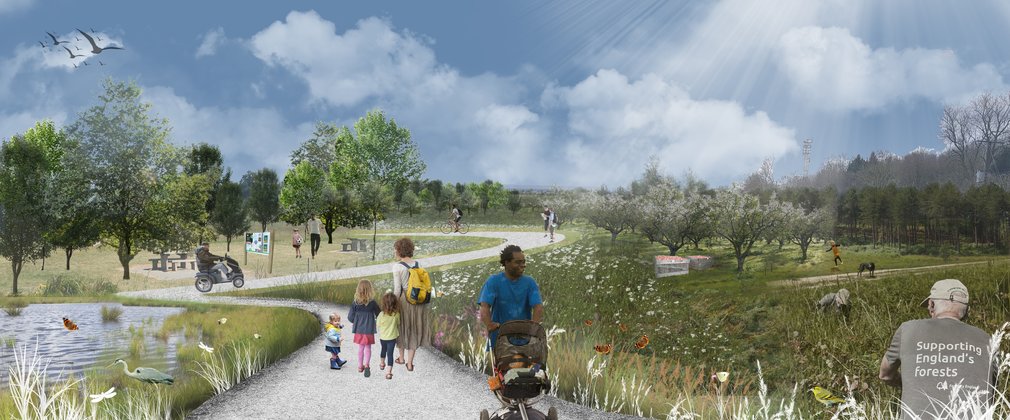 Hole Farm is a 100 hectare site where we'll be creating a new community woodland.
Follow the story of our new woodland here.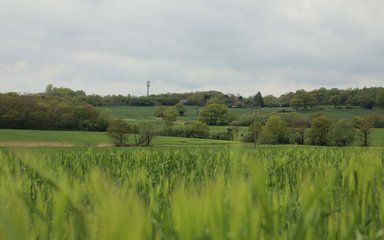 In partnership with Highways England, who have recently bought Hole Farm, we will be planning, planting and managing a new community woodland.
Our vision for Hole Farm is to create a multi-purpose woodland which will become an inspiring place for people to visit and explore, a thriving wildlife habitat and a source of sustainable timber.  This ties in with Forestry England and Highways England shared vision to "deliver a legacy of inspirational multi-purpose forest creation projects that will enhance and integrate the Lower Thames Crossing landscape for the environment and wellbeing".
Over the coming months, we will be assessing the best way to increase and enhance the many benefits the landscape provides to people, including carbon sequestration, supporting biodiversity and recreation.
We have started some surveys to give us all the information we need to make sure the right trees are planted in the right place, as well as knowing where our new trails and paths will go. We will be talking to the local community along the way to help inform our plans and we will let people know how to get involved later this year.