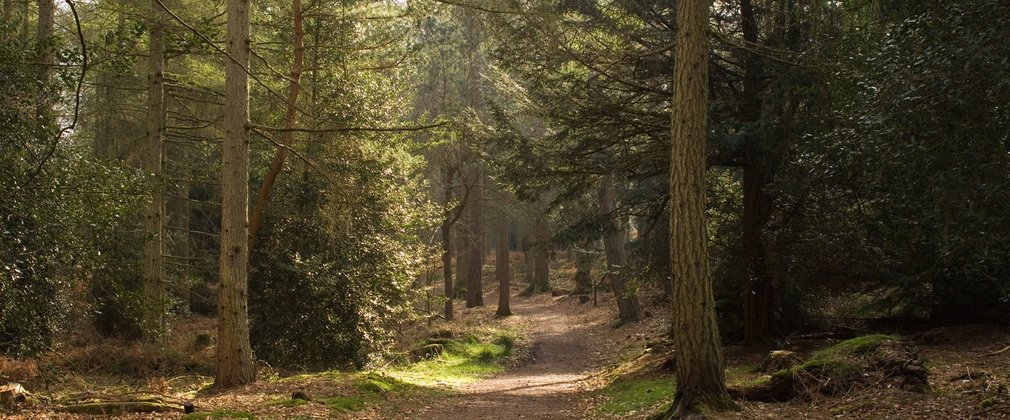 Explore the sights and sounds of Houghton Forest today
A treasured part of the South Downs, Houghton Forest is located north of Arundel. 
Explore Houghton Forest on foot or bring your bike for a woodland ride!
Forestry update
Forestry England's contractors have completed removing ash trees that were dead and dying from ash dieback. Sadly, there's nothing that can be done to reduce this threat, other than to remove affected trees, to ensure public safety, as the trees had become unstable. Ash dieback was first discovered in the UK in 2012 and evidence suggests that it could lead to the loss of around 60 -180 million ash trees across the UK. By taking action where we find the disease, we can help to manage it and reduce its impact.
Where the machinery has been, some tracks have been damaged, but repairs will take place as soon as the ground conditions improve. We would like to thank the local community for their understanding.
At a glance 
Walking 
Cycling and mountain biking 
Dogs welcome