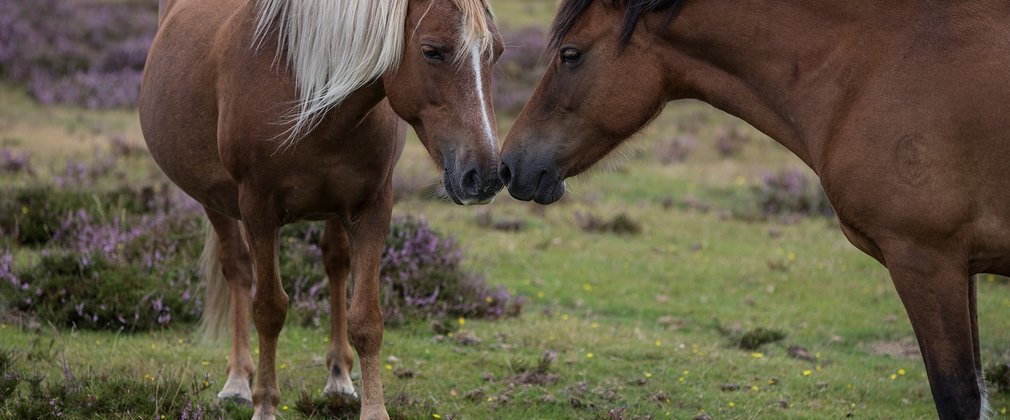 Please keep your distance from New Forest ponies and other forest animals
Most New Forest ponies and donkeys are even-tempered animals and often come close to visitors, but they are not used to being handled and should be left alone. They can react very suddenly if they feel threatened, so give them space.
The animals may look friendly but can bite or kick, especially when they have young with them, so please keep your distance! Sadly some people – usually children – are hurt each year.
Treating the animals as tame encourages them to pester people and hang around busy roads and car parks putting them at risk of road accidents. There is no need to feed the New Forest ponies as they are well adapted to thrive all year round in the wild.
The grazing of ponies, donkeys and cattle throughout the open areas of the New Forest maintains the unique habitats that make the area internationally important for nature conservation.
New Forest Rangers help people to have a better understanding and awareness of how to behave around ponies to reduce the number of injuries.  It's a serious issue and we are trying to spread the message that people must keep their distance from animals, both for their own safety and that of the animals.