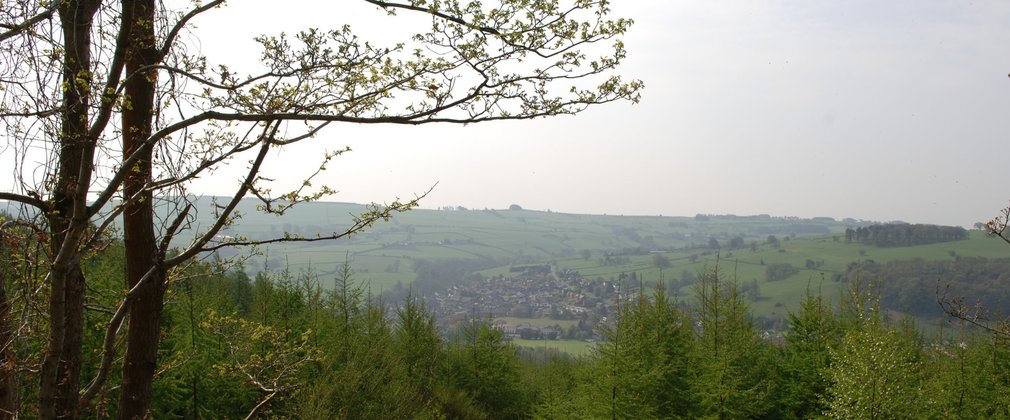 Located above Knighton and close to the Welsh border, visit Kinsley Wood for stunning views across Wales
The trees you see here (mostly Larch and Douglas Fir) were planted in the 1950s when the need for home-grown timber was high after WWII. You can now enjoy the woodland by following the forest road on a circular stroll or having a picnic at the benches overlooking Knighton. 
The wood is full of folklore and stories, so pick up a leaflet at the Offa's Dyke Visitor Centre on West Street in Knighton for more information.
The initials ER can be seen in the autumn on the northeastern and southwestern slopes of the wood. The trees were planted in honor of the Queen's coronation in 1953.
At a glance 
Walking trails
Picnic area
Dogs welcome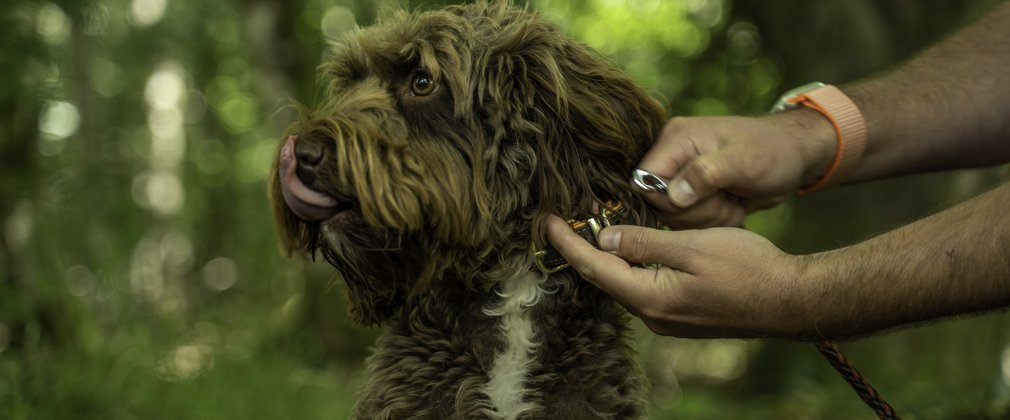 Happy times and waggy tails
For a safe and enjoyable visit for everyone, read our guidance on dogs in the forest.