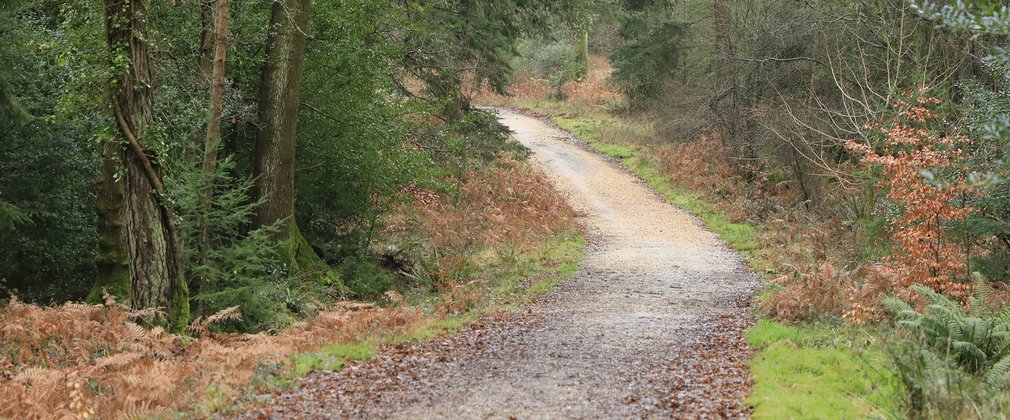 Permission Applications
We're currently experiencing a large number of applications for events and activities.  

Please be advised that current processing time is 8 weeks for permissions. We will do our best to meet your requests, but will be working to priorities and where resource allows.

 

We advise applicants not to advertise future events or undertake events until written approval has been received from us.  
Conservation and protection of the New Forest habitats and species
The New Forest is a special place. Home to one of Western Europe's most unique landscapes it supports an extensive and complex mosaic of habitats including heathlands, wetlands and mires, grasslands, ancient woodlands, and a network of ponds, streams and rivers. These habitats support a wide range of rare wildlife, flora and fauna.
Many of the species found in the New Forest are some of the last found across the UK and Europe. This is reflected in the highest possible legal protection and conservation designations given to these and to this landscape. Much of the New Forest is a Site of Special Scientific Interest, a Special Area of Conservation (SAC) which covers habitats, a Special Protection Area (SPA) which protects particular bird species and a Ramsar site which covers New Forest wetland areas. 
Legal requirements for permissions
These special qualities of the New Forest mean that by law any events or group activities planned to take place on the Forest require formal permission from us as the landowner before taking place. We are legally required to assess each activity using a Habitats Regulation Assessment (HRA) to ensure that the proposed activity will not cause any significant harm or impact on the protected habitats and wildlife. If the HRA requirements cannot be met or sufficiently mitigated against then it will not be possible for the activity to be permitted. 
A new framework for the HRA has been agreed with Natural England, the government body responsible for checking compliance with the law in this area, and is now in place. The assessment criteria has been strengthened to reflect increased protection of critical wildlife and landscapes.
It is our responsibility to find a way to meet the legal requirements to protect the New Forest's critically important habitats and species while at the same time supporting the health and well-being benefits to people that organised recreational activities on the New Forest can provide.
Permitted Events and Activities
Demand to hold organised events and activities in the New Forest is extremely high. We receive over 3,000 applications a year for permits. That equates to around eight events every single day, which would be unsustainable and likely to have a detrimental effect on such a fragile and protected landscape.  
We work closely with organisers to discuss the nature of their proposed event any possible impact. This has allowed us to permit around 1,200 events and organised activities, involving over 40,000 people, to take place each year. These range from individual scientific studies to large participation events. Applications are assessed against a number of key criteria including:
Ecology and wildlife – avoiding disturbance of very sensitive locations and protected habitats. 
Forestry operations – avoiding areas and key times of the year when major forestry operations are taking place to ensure public safety. 
Working Forest – the New Forest is a working forest and has free roaming livestock, owned by commoners, grazing on it. This means at certain times of the year and in specific locations consideration will need to be given to activities supporting this. 
Public pressure – the New Forest is a very popular destination and consideration must be given to managing events and activities to avoid congestion at peak periods, and limit any potential damage to the landscape. 
Other planned events – with around 1,200 permitted activities or events taking place on the New Forest each year, our permissions team work hard to avoid these clashing or competing for limited parking space and facilities. 
Apply for a permission
If you are interested in holding an event or organised activity in the New Forest please download an application form and send to our Permissions Team: southern.permissions@forestryengland.uk
List of activities requiring permission