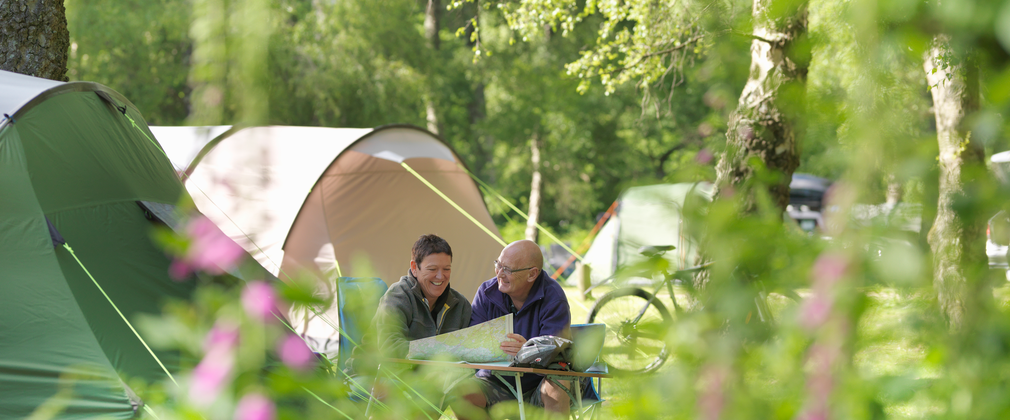 The benefits of camping
The campsites in the Crown Lands of the New Forest are operated by an independent, commercial camping company – Camping in the Forest. The company operate, staff and run campsites across the UK, including 10 in the New Forest. These campsites provide an important way of managing camping within a controlled environment, and provide many benefits to the local community and economy.
Wild camping
Visitors are reminded that wild camping in the Forest is not allowed, as this is a highly sensitive area for wildlife. Wild camping can cause real damage, resulting from discarded litter, fly-tipped equipment, and fire risks from irresponsible fires and BBQs - all posing major risks to the landscape and wildlife.
BBQs and Stoves
Only BBQ's and stoves that are raised off the ground can be used on official campsites within the heart of the New Forest (those operated by Camping in the Forest). These are managed and patrolled areas and have a series of fire measures in place including metal containers for hot coals to ensure their correct and safe disposal, water points and fire-fighting equipment, and regular patrols by campsite staff.
Disposable BBQs are not permitted at these locations in line with the rest of the New Forest Crown lands. These campsites have Camping in the Forest staff onsite at all times and local staff raise the profile of safety messages.
Camping in the Forest
For more information about Camping in the Forest please visit: https://www.campingintheforest.co.uk or call 0247 642 3008 about your existing booking.
Activity information
We'd like to remind people that Wild camping is not permitted anywhere in the New Forest, it's illegal to camp without the land manager's permission.