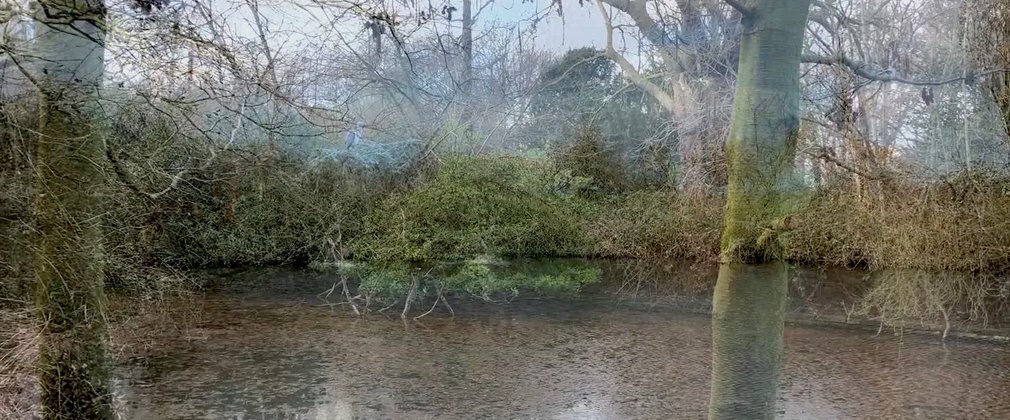 Call for sights and sounds of the world's forests for new film on the role of forests in the climate emergency
A call is being made for people across the world to contribute film footage and sound recordings of their favourite forests and woodlands for a collective film highlighting the impact of the climate emergency on the world's forests. Treeline is a new work by international artist Ruth Maclennan, co-commissioned by Forestry England and Film and Video Umbrella, the UK's leading moving image commissioner. It will feature forests from across the world, from Australian native bush to subarctic boreal forests, temperate and tropical rainforests, ancient woodland and recently planted trees, urban woodland and rewilding projects.
Artist Ruth Maclennan is asking people around the world to go out into their local woodland to film and record sound to contribute to the final work. Forestry workers and scientists in countries across the world are also submitting recordings of the forests they work in and care for. Ruth Maclennan will edit the gathered film and recordings into a final artwork which Forestry England and FVU will present online to coincide with COP 26, the UN's climate change summit being held in November 2021 in Glasgow. The film will allow audiences to experience the rhythms of forests and witness the lives of the people and wildlife who live near the 'treelines' of each and depend on these increasingly threatened habitats.
Ruth Maclennan says:
"The idea for Treeline is to create a collectively sourced film that conveys the varied and intimate experiences of living and working with forests in different parts of the world. My hope is that I will be able juxtapose multiple perspectives of 'tree lines', shot from the ground in many countries to create an endless wooded landscape that highlights the crucial role of forests in tackling the climate emergency. Each individual treeline clip is important to the whole, like patchwork, and like the forests themselves for our survival.

"Creating the film through collectively sourcing the images and sound, and depicting international forests alongside our national forests here, is a way to mirror the interconnectedness of our forest landscapes and the shared efforts we must make together to respond to the climate crisis.

"During the COP 26 summit and beyond, the arts have a vital role to play in expressing what is at stake in the current climate emergency. We know how vital a role the nation's forests and woodlands here played in helping people cope with the last year of lockdown restrictions. Now we want people to help us bring these unique environments to life and focus on what is needed for nature's recovery as well as our own."
People can film and record in their favourite forests or woodlands on a smart phone or video camera and need to include a central horizontal line in film footage such as the horizon line of a treescape, a fallen branch or a panning shot within a forest clearing. Footage and recordings need to be submitted by 10 September 2021 and for full details on how to film and record sound and what to include, visit forestryengland/treeline.