Welcome to Pleasant Farm
We are creating a new multi-purpose woodland at this 127-hectare site.
              Follow the story of our new woodland here.
Working with nature
Since we bought the land earlier in the year, we have been busy assessing the land to plan the new woodland. We intend to increase and enhance the many benefits the landscape provides now and consider what more it can offer, including locking up carbon emissions, growing sustainable timber and providing habitats for wildlife.
Forestry England have created a special computer-based tool so we can test different ways to plan and plant new woodlands. We are using this at Pleasant Farm to make sure it delivers a balanced range of benefits. Read more about our natural capital accounting.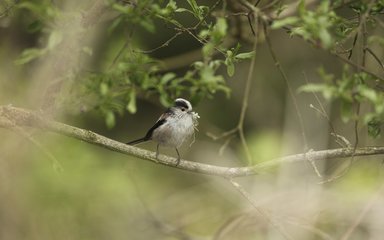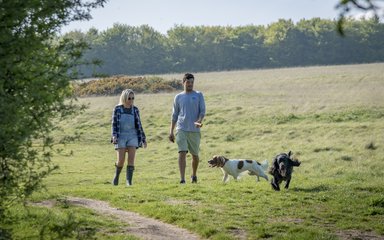 Working with the community 
We will invest in low-key public access and recreation at Pleasant Farm, making it a woodland that people can enjoy on their doorstep. The new woodland will also contribute to the local economy and provide opportunities for people of all ages and backgrounds within the community.
We'll keep talking and listening to local people as we plan the new woodland to inform our plans to manage this landscape.
Latest news
September 2020:
Coronavirus (COVID-19) has delayed us building paths and maintenance tracks, and large-scale tree planting will now start in late 2021.
We hope to do some small-scale tree planting with the local community during this year's tree planting season (between November 2020 and March 2021) providing social distancing guidance allows.
We aim for our draft design for the new woodland to be available for comments and feedback from local communities and stakeholders as part of a public consultation this coming autumn and winter.
Where is the Pleasant Farm woodland site?
View a map of Pleasant Farm.
Got a question?
Read our answers to frequently asked questions about this project.