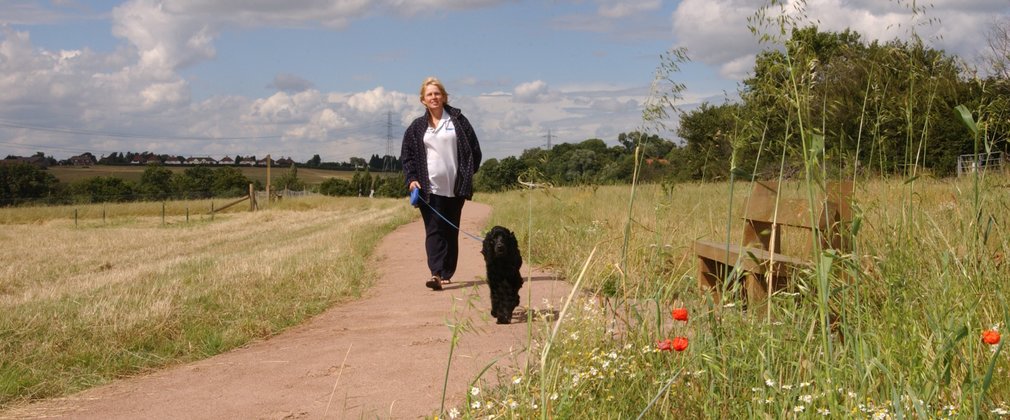 Discover one of the best woodlands for dog walking in Derby
Planted in 2007, Poppy Wood forms the northern gateway to The National Forest, the Midland's most famous forest. This newly planted woodland houses a mosaic of ash, oak, hazel and hawthorn trees, to name a few. See if you can spot something different on each visit! 
Surfaced and grassy trails guide you through the dog friendly woodland which also includes picnic benches for you to make good use of the fantastic views across the surrounding countryside.
At a glance
Walking trails
Picnic area
Dogs welcome