Our forests will remain open for outdoor recreation and exercise. For our coronavirus guidance please follow this link
-
view now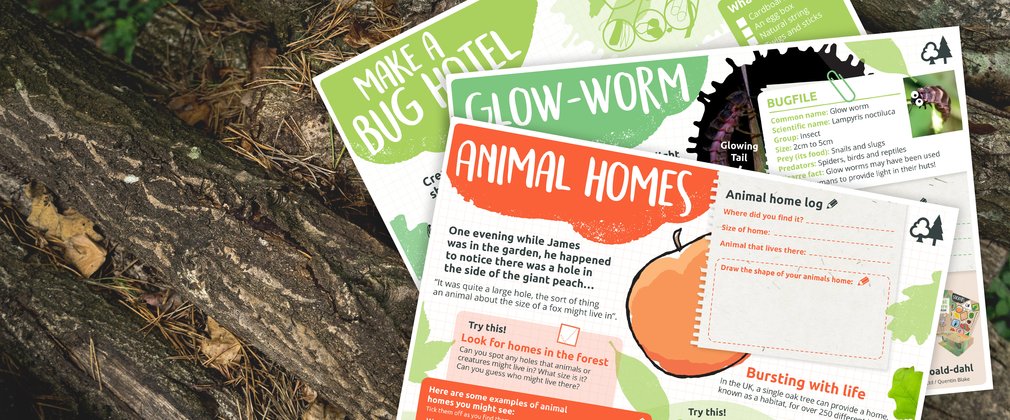 James and the Giant Peach family activity sheets
Download and print our James and the Giant Peach family activity sheets to encourage a love of the great outdoors! Bursting with exciting facts and games, including:
Identify and find animal homes
Make a bug hotel in the forest or your garden
Glow-worm bug file
Night-time animal log
Why not take the opportunity to sign up for our email updates? We promise to keep you up to date with exciting events, activities and resources to keep you busy and inspire a love of the great outdoors.