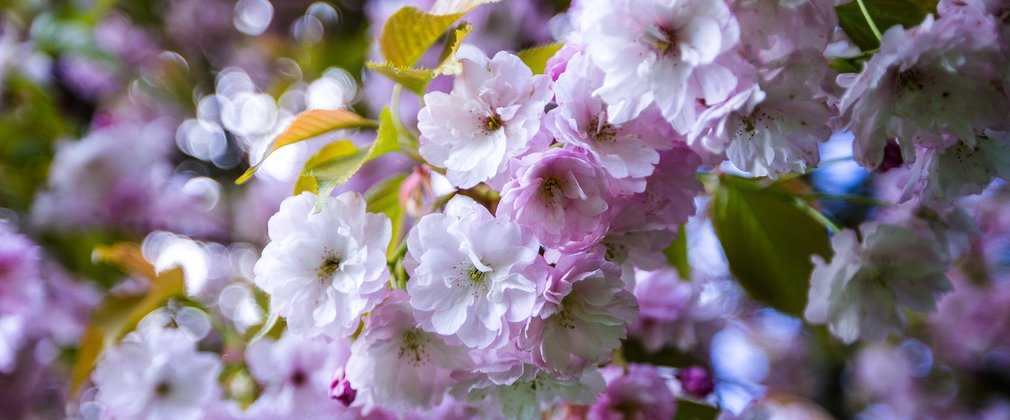 We may be famed for autumn colour but the Arboretum is waking up to reveal one of its best kept secrets - Spring!
Spring is a special time at Westonbirt, as blossom and new leaves soften the sharp outlines of winter trees and colour abounds throughout the collection. Spectacular spring blooms are displayed by the exotic magnolias, camellias and rhododendrons from late February onwards.
Make sure you book your tickets before you visit.
Spring watch
Find out how the arboretum is looking this week by playing our spring watch video!
Filmed Wednesday 12 May.
Visit every week for a new spring watch video update. 
Ravishing rhododendrons
The ornamental rhododendron collections began at Westonbirt Arboretum in the 1860s with plantings by R.S.Holford. Our Rhododendron ririeri is the UK Champion for both height and girth. Introduced to the collection by Gloucestershire-born plant hunter Ernest Wilson, it adds a vibrant splash of purple along Circular Drive.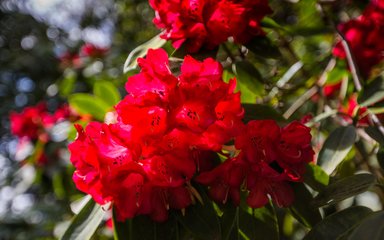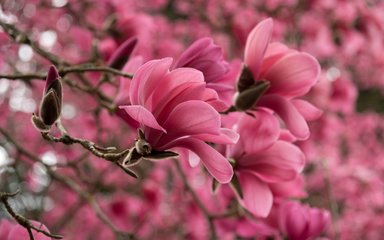 Magnificent magnolias 
Magnolia flowering is always a special time in the Arboretum and our appropriately named 'Westonbirt Diva' is a main attraction at this time of year as the dramatic display of wonderful pink flowers dominates the view on Circular Drive.
Charming camellias
Ornamental camellias are thought to have arrived in Britain at the beginning of the 18th century. Since then these decorative plants have thrived at Westonbirt. You can't fail to notice 'Donation', one of our most eye-catching camellias, as you pass the Westonbirt shop. 'Donation' is perhaps the best-known of all  williamsii varieties. It is long-flowering and produces large, semi-double, soft pink, saucer-shaped flowers among glossy, bright green leaves.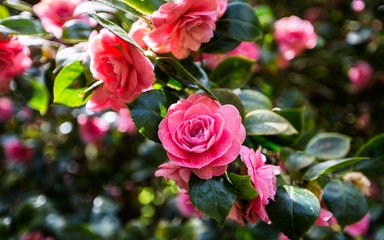 Other spring highlights
The Handkerchief or Dove tree with its papery white bracts, The Cherry plum with their delicate pale pink or white flowers, Chinese Winter Hazel with its fragrant, yellow, drooping racemes and the beautiful carpets of bluebells adorning Silk Wood.