The nation's forests and facilities are open, but please follow government coronavirus guidelines when planning your visit
-
read our coronavirus guidance.
What's looking good
Our Window on Westonbirt Volunteers have explored the Arboretum this week to inform our visitors of the following not to be missed seasonal highlights.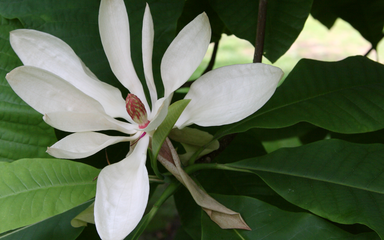 Umbrella Tree
The late flowering Magnolia tripetala in Savill Glade  is striking for its huge shiny green leaves  and star-like creamy white flowers with crimson centres.
Map grid ref: 18F, 18G
Foxglove tree
Also on Savill Glade are two Foxglove trees, Paulownia. Look up to the sky and you will see the  beautiful mauve trumpet-like flowers. Traditionally, when Japanese couples have a daughter, they plant a Paulownia tree. When the daughter is ready to marry, they cut down the tree and make a dowry chest, furniture and other items from the wood as wedding gifts.
Map grid ref: 11K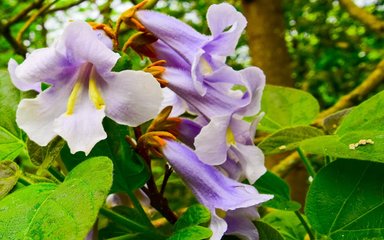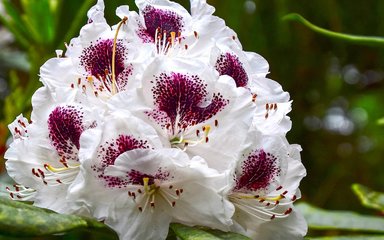 Rhododendron 'Sappho'
There are still many Rhododendrons flowering in the Arboretum but a glorious sight to behold on Main Drive is Rhododendron 'Sappho'. It has dark green foliage and trusses of white flowers with bold blackish-purple centres.
Map grid ref: 20D