What's looking good
Our Window on Westonbirt Volunteers have explored the arboretum this week to inform our visitors of the following not to be missed seasonal highlights.
Use Arboretum Explorer to help you discover more tree locations around the arboretum.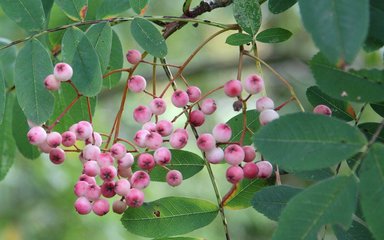 Sorbus
There are lovely fruits to be found at the arboretum this week. You'll notice the bright berries of rowan trees across the site, but particular favourites of ours include the striking pink of the Mountain ash, Sorbus pseudohupehensis just behind the Great Oak Hall, and the glorious scarlet of Sargent's rowan, Sorbus sargentiana between Loop Walk and Morley Ride.
Map grid ref: 18G, 19M, 21E
Sapphire-berry
Also look out for the clear blue fruit of the Sapphire-berry, Symplocos panniculata along Main Drive.
Map grid ref: 17F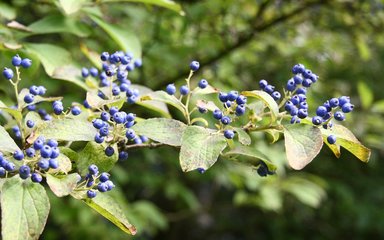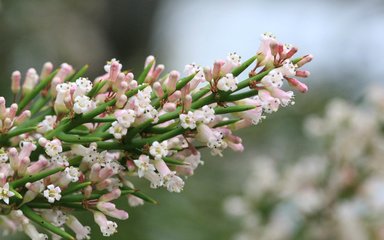 Crucifixion thorn
There are still flowers to be found, among them those of the Crucifixion thorn on Loop Walk, Colletia hystrix 'Rosea' a spiky shrub with small tubular, pink-white flowers which are also delicately-scented.
Map grid ref: 25C