What's looking good
Our Window on Westonbirt Volunteers have explored the arboretum this week to inform our visitors of the following not to be missed seasonal highlights.
Use Arboretum Explorer to help you discover more tree locations around the arboretum.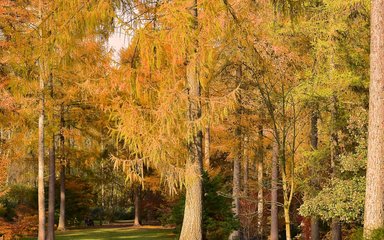 Larches
Before the Larches (Larix x marschlinsii) shed their needles at the end of autumn head up to Maple Loop for a fantastic display of yellow-gold colour.
Map grid ref: 11O
Sea buckthorn
Putting on a magnificent show this year is the Sea buckthorn (Hippophae rhamnoides). It can be seen as you approach Waste Gate from the Restaurant. Its orange-yellow berries are bitter and acidic but contain more vitamin C per weight than an orange.
Map grid ref: 20L, 23C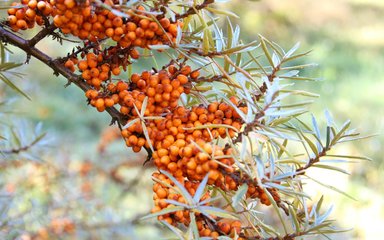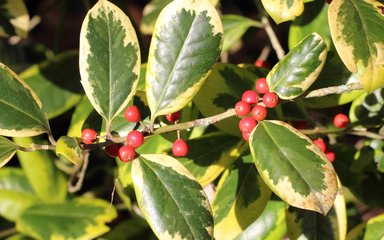 Highclere holly
The Highclere holly (Ilex x altaclerensis 'Golden King') has variegated leaves, free from spines and scarlet red berries. It can be found on Willesley Drive in Silk Wood and Holford Ride in the Old Arboretum.
Map grid ref: 20D, 16N, 24F