What's looking good
Our Window on Westonbirt Volunteers have explored the Arboretum this week to inform our visitors of the following not to be missed seasonal highlights.
Use Arboretum Explorer to help you discover more tree locations around the arboretum.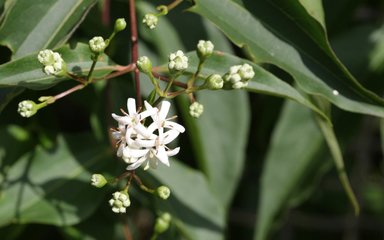 Hepatcodium  miconioides
A pleasant sight among the early autumn colours is Hepatcodium  miconioides. It has seven-branched flower heads with white scented flowers. Specimens can be found in Colour Circle in the Old Arboretum and in Maple Loop in Silk Wood.
Map grid ref: 21E, 11O
Linden viburnum
The Linden viburnum (Viburnum dilatatum) on Loop Walk is striking for its abundant clusters of bright red glossy berries at this time of year. It can be found on Loop Walk.
Map grid ref: 26D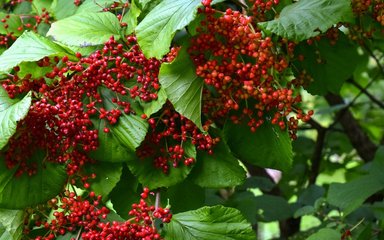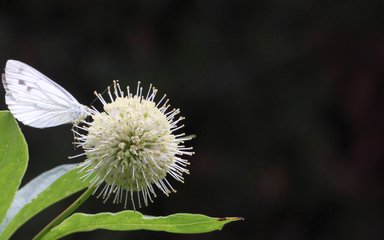 Button Bush
As you walk down Willesley Drive just before the Skilling Gate on the left you will see the Button Bush (Cephalanthus occidentalis) It is distinctive for its tiny, tubular white flowers which project to give a pincushion-like appearance. They are very attractive to bees and butterflies.
Map grid ref: 16E, 26C