What's looking good
Our Window on Westonbirt Volunteers have explored the Arboretum this week to inform our visitors of the following not to be missed seasonal highlights.
Use Arboretum Explorer to help you discover more tree locations around the arboretum.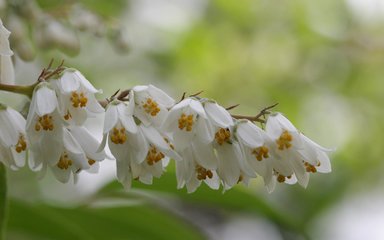 Deutzia pulchra
There are two very pretty specimens of Deutzia pulchra in flower in the Old Arboretum, one on Mitchell Drive and the other towards the top of Holford Rise. Drooping racemes of white flowers with pointed petals and yellow stamens grow from grey sepals.  
Map grid ref: 23G, 20M, 23D
Japanese strawberry tree
The Japanese strawberry tree (Cornus Kousa) still continues to have a profusion of flowers. Our largest and best specimen is tucked away off Mitchell Drive just beyond Down Gate. There is also another example off Willesley Drive in Silk Wood. The showy parts of the "flower" are the four narrowly pointed petal-like white bracts which surround the centre cluster of insignificant, yellowish-green, true flowers.
Map grid ref: 22G, 18F, 15I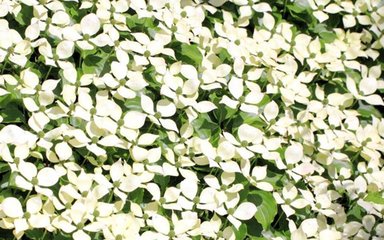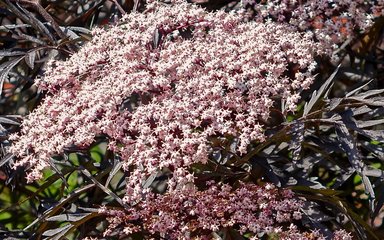 Elder
The Elder (Sambuscus nigra 'Black lace') has very finely cut, almost black foliage which is a perfect contrast to the pink-flushed blooms.  An excellent example can be found by the Learning Centre in the Old Arboretum.
Map grid ref: 18G