Stay home, protect the NHS, save lives - the nation's forests and essential facilities are open for people to exercise once-per-day, if they live locally
-
read our coronavirus guidance.
What's looking good
Our Window on Westonbirt Volunteers have explored the Arboretum this week to inform our visitors of the following not to be missed seasonal highlights.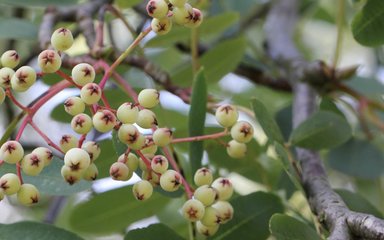 Chinese mountain ash
The distinctive Chinese mountain ash, found on Loop Walkand Palmer Ride, has attractive white berries on pink stems.
Map grid ref: 26C, 12H, 23E
Paperbark maple
The distinctive feature of this lovely tree is chestnut-red peeling bark which is enhanced by damp, rainy weather. It was discovered by Ernest Wilson in west Hubei, China, and introduced by him in 1901.
Map grid ref: 26F, 11J, 22H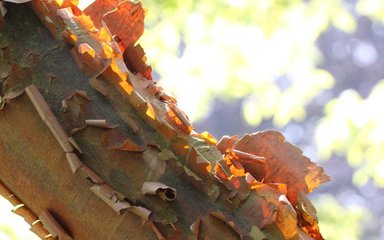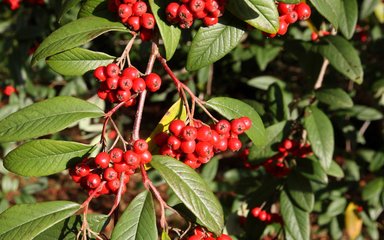 Cotoneaster hybid
This tree will catch your eye from a distance as you walk along Waste Drive with its bunches of glossy red berries against bright green leaves.
Map grid ref: 13G, 22D