What's looking good
Our Window on Westonbirt Volunteers have explored the Arboretum this week to inform our visitors of the following not to be missed seasonal highlights.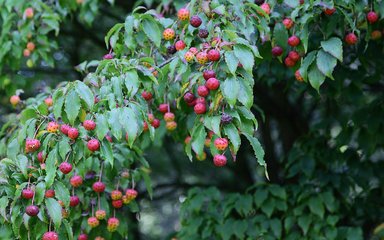 Japanese Strawberry tree
Autumn is well underway now with richly coloured leaves and berries to be found across the Arboretum. Look out for the Japanese strawberry tree off Willesely Drive which is covered with juicy-looking red fruits.
Map grid ref: Whole site
Sugar maple
Further down Willesley and visible from the walkway is an eye-catching Sugar maple in glorious shades of red and orange.
Map grid ref: 21L, 11J, 18D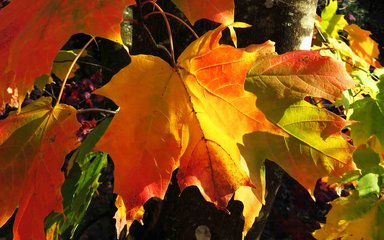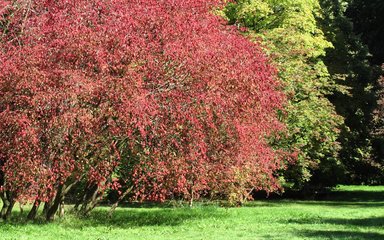 Spindle
And in Old Arboretum the delicate pinks of the pretty group of Spindles on Pool Avenue should stand out against this week's blue skies.
Map grid ref: 24C, 10H