Tramper hire at Whinlatter Forest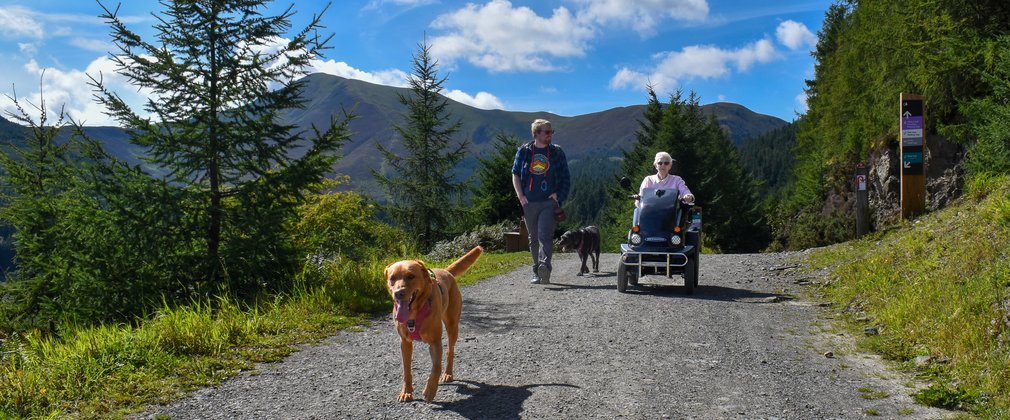 Hire a tramper at Whinlatter Forest
We are delighted to have two Trampers – the all-terrain mobility scooter - available to hire here at Whinlatter.
You can follow our amazing Wow trail with spectacular views of the forest and fells beyond as you discover the story of Whinlatter.
Learn more about the Wow trail HERE.
You need to be a member of Outdoor Mobility to hire the Tramper. If you're not an existing member, you can easily sign up online at www.outdoormobility.org. An annual membership costs £15 or a taster membership that lasts for two weeks costs £5. Outdoor Mobility also offer single trip hire for £3.
All new members will be provided with an induction  on how to use the Tramper. Existing users will be offered a refresher of how to operate the Tramper. All information required will be passed over to the user through the booking process.
Trampers must be booked online through the Outdoor Mobility website before your visit at www.outdoormobility.org.
Read the Outdoor Mobility membership terms and conditions at www.outdoormobility.org/booking-terms
Activity information
Whinlatter Forest, Whinlatter Pass, Keswick, CA12 5TW
Daily hire available at 10:30am. Trampers must be returned by 4pm
The trail is 4.5 miles long and is waymarked