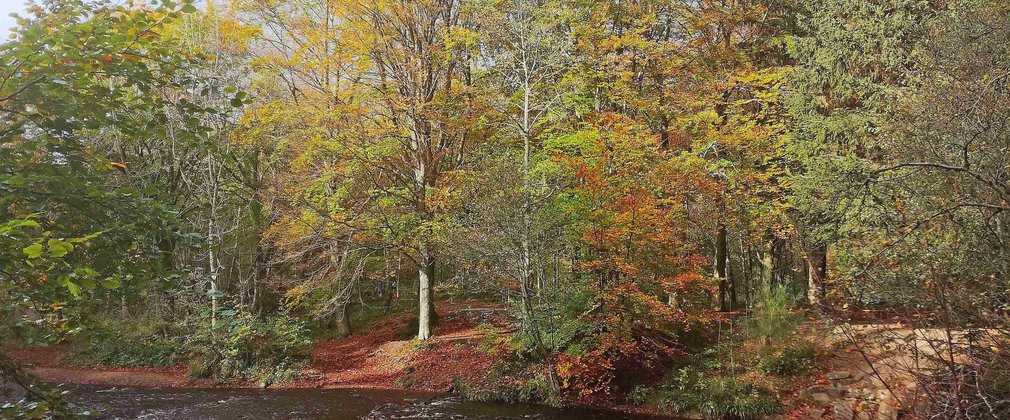 Explore the sights and sounds of Abbeyford Woods, near Okehampton
These beautiful woods with stunning walks have paths for all.
You can walk the Tarka Trail and follow the River Okement, or just wind your way through the woodland.
Abbeyford is also a great place to discover the changing colours of the seasons. On a walk through this beautiful wood you will see majestic Douglas fir trees, and pass through areas of autumnal gold beech trees alongside the banks of the Okement River.
With its varied tree species structure and crystal clear river, it is no wonder that wildlife also flourishes in these woods.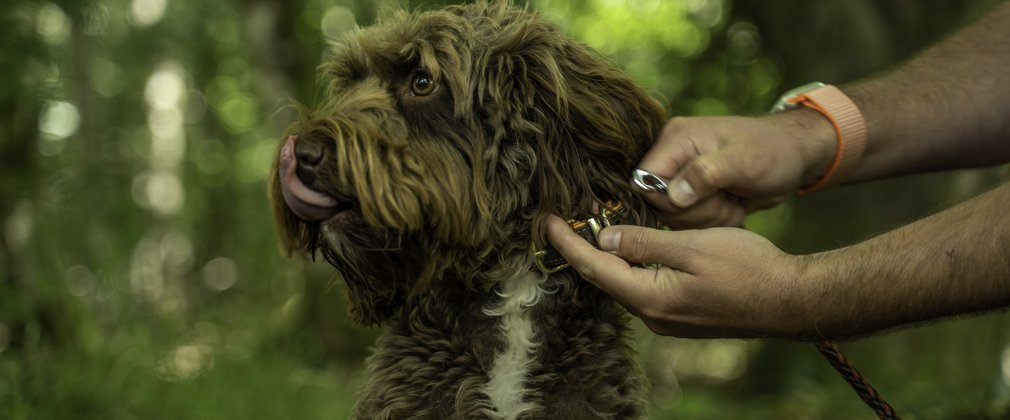 Happy times and waggy tails
For a safe and enjoyable visit for everyone, read our guidance on dogs in the forest.