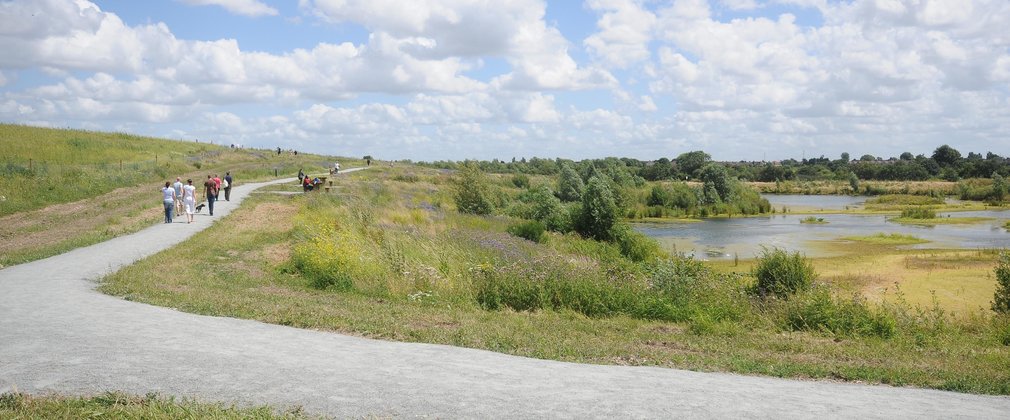 Escape the city, recharge your batteries and discover part of Thames Chase, Greater London's hidden gem
Come and roam the planted glades and wildflower meadows of this ancient farmland. You will be rewarded with excellent views of the Ingrebourne Valley, especially towards Hornchurch and Elm Park with an impressive hilly South Essex skyline in the distance.
An aerial photographic survey suggests this site has been settled and farmed for over 4000 years! This archaeological study revealed signs both of Bronze Age and Iron Age farmsteads plus, possibly, a Bronze Age burial mound on the site. Spring flowers and Autumn colour have transformed this farmland into a great destination for all. 
Public footpaths lead you to the nearby Hornchurch Country Park, Berwick Woods and Ingrebourne Hill, for those looking for a longer day out in the countryside.
At a glance
Walking 
Cycling 
Horse riding 
Dogs welcome