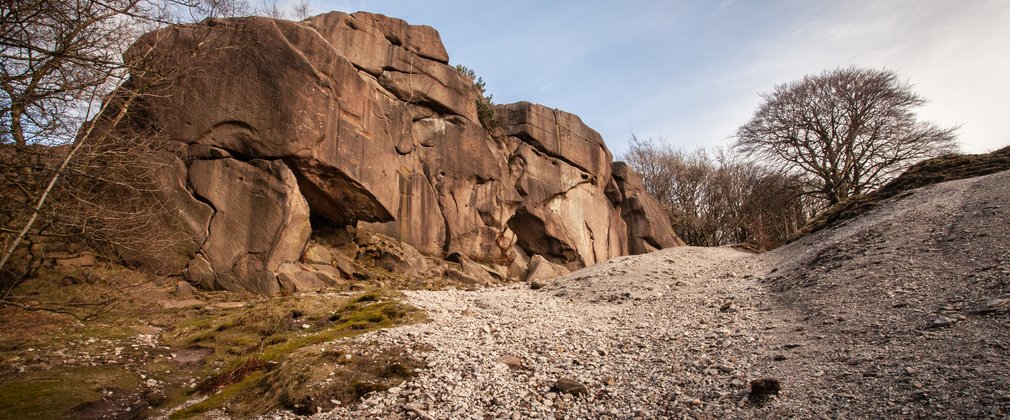 Interesting land forms, picturesque views and a fascinating history are all waiting to be discovered at Black Rocks
The wood takes it's name from a sizable gritstone outcrop called Black Rocks and forms part of a larger woodland called Cromford Moor. The area is managed in partnership with Derbyshire County Council Countryside Service.
The wood is situated on a hill with splendid views of the Derwent Valley and contains remains of quarries and other workings.
The Black Rocks site was mined for lead, and the spoil on the scree supports many interesting lead tolerant plants (leadworts). The scree slope is also an ideal place to search for a variety of rocks and minerals. Other interesting habitats can be explored from Black Rocks, since it is near the boundary between limestone and gritstone. Cromford Moor has heather moorland and various types of woodland.
Two woodland trails and an orienteering course are present in the wood. The area is also very popular with climbers.
Black Rocks is widely used by outdoor activity providers who require a permit prior to commercial use of the site. Please contact the local team for more information. 
At a glance
Orienteering
Dog walking
Picnic area