The nation's forests and facilities are open, but please follow government coronavirus guidelines when planning your visit
-
read our coronavirus guidance.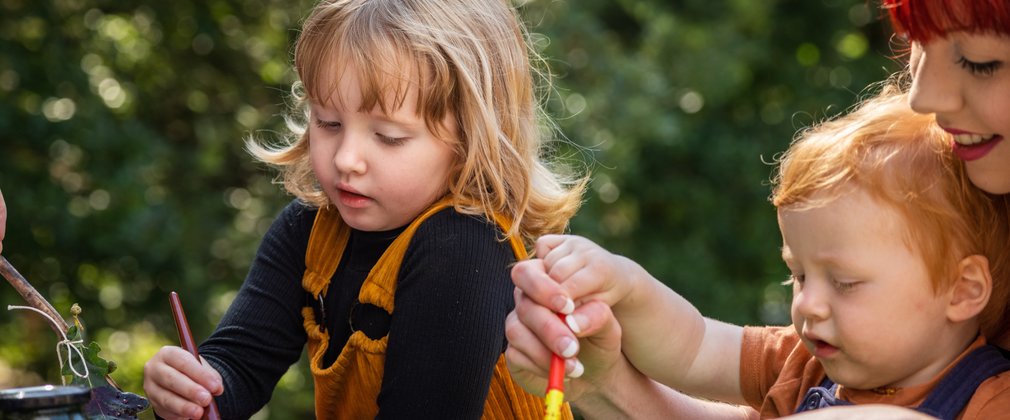 Outdoor gatherings of either 6 people or 2 households are now allowed in our forests. Many other restrictions will remain in place, so please follow government guidance and check our guide for what to expect if you are planning to visit one of our forests. 
Whether you're still staying at home, or confidently exploring the outdoors once again, we've got you covered.
For at home, read our guide below to discover an amazing collection of printable activities and games for you to keep the family busy whilst staying at home, including printable Julia Donaldson activity sheets and online resources to help keep learning alive. 
For outdoor play, discover our collection of enjoyable outdoor family activities for you and the kids.
Indoor activities to do with the kids
Looking for indoor entertainment away from the television? No problem! Check out our list of family-friendly indoor activities to keep the family happy.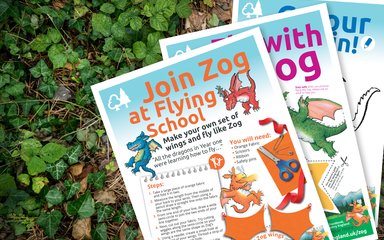 1. Zog activity sheets
Download our free Zog activity sheets for some dragon fun at home! Inside you'll find:
How to make your own set of dragon wings, how high can you fly and Zog colouring activity

Learning to roar and identifying forest sounds 

Breathe fire like Zog with a forest activity and a home craft project

Play a game of capture a princess and fun word search
2. Watch footage of Goshawks in the New Forest
The New Forest is famous for its animals, from the forest ponies and cattle that graze on it to the deer first established here for Royal parties to hunt. But there are many other less well-seen creatures that call the forest home including one of the UK's most elusive birds of prey – the goshawk or so-called 'Phantom of the Forest'.
Watch recorded footage from our incredible webcam in their nest last year. If you look closely, you'll see the parents feeding their chicks!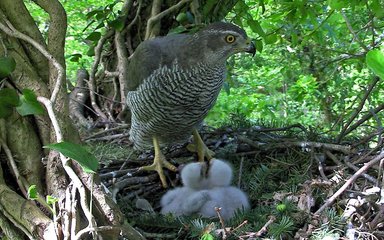 3. Virtual reality forest experiences
School trips cancelled? Bring the forest home with virtual reality!
For the first time in our 100-year history, we are offering the opportunity to take young people on virtual tours of our forests, by partnering with Google Expeditions.
Your kids will be able to visit a tree nursery, explore forest machinery and learn about different habitats for wildlife. They will be immersed in the world of sustainable timber production, learning about the importance of plant health and how woodlands are managed for wildlife.
You can also hear from people working in the forest, opening up a world of exciting and rewarding career possibilities.
Our Google Expeditions tours can be viewed on mobile devices, tablets and chrome books. The experience can be heightened with the use of a virtual reality headset.
4. Gruffalo activity sheets
Our Gruffalo Spotters trails may be postponed, but you can still get your hands on these free Gruffalo activity sheets which you can complete from the comfort of your home. What's inside?
A template to make and decorate your own paper owl
A template to make and decorate your own spiraling snake
A spring spotter challenge sheet to complete whilst you wander through the woods!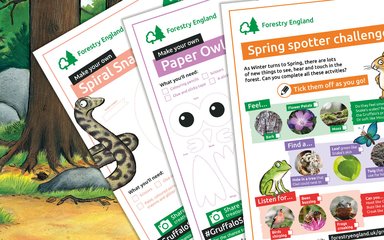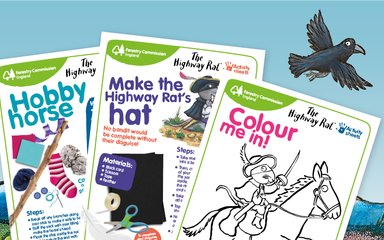 5. Highway Rat activity sheets
Get your hands on our Highway Rat downloadable activity sheets for children. Filled with exciting activities and craft ideas for the family to enjoy. Inside you'll find the following craft ideas and tips:
Make a hobby horse and ride through the forest like The Highway Rat

Make The Highway Rat's hat

The Highway Rat colouring sheet
6. Learn a thing or two
With all the disruptions this year, it is important that the kids can keep learning, even when they're out of school.
We've created a bank of lesson plans which focus on the activities that your children can enjoy indoors or in the garden.  
The lesson plans have been developed by outdoor learning professionals in line with key Ofsted objectives for Early Years, and KS1 to KS5.
7. Get active
Your kids can still get active, even when you're stuck inside!
Change 4 Life have loads of great indoor children's activities and games for them to play so they can still get the activity they need even when they cannot get outside.
Outdoor activities to do with the kids
Did you know making time for nature has been proven to benefit your mental and physical health?  With plenty of room for social distancing, we've got a brilliant collection of safe outdoor activities for you to try with the kids in our forests, the garden or on a walk. 
8. Measure a tree using a stick and simple maths
Ever wondered how tall a tree is?
With just a stick from the ground and some really simple maths, you can amaze your family by estimating the height of a tree.
Don't believe us? Watch our quick video to find out how.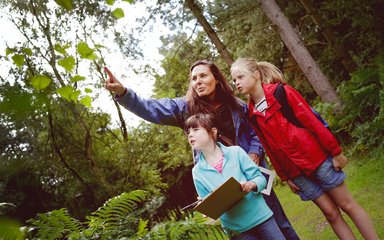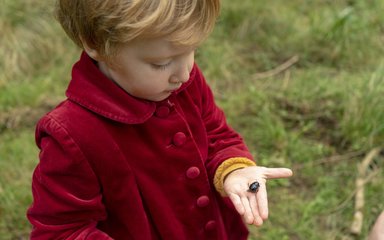 9. Document wildlife wonders appearing this season
Last year many of you took part in the Big Forest Find by documenting all the flora and fauna you could find in your local woodland. The results were impressive! 
Why not get the kids to observe and record all the birds, bugs and other wildlife they can find in the garden or on a walk? Download the iNaturalist app and start observing.
10. James and the Giant Peach activity sheets
Download and print our James and the Giant Peach family activity sheets to encourage a love of the great outdoors! Bursting with exciting facts and games, including:
Make a bug hotel in your garden

Identify and find animal homes

Glow-worm bug file

Night-time animal log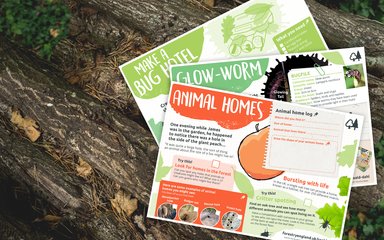 That's not all
We'll keep coming up with new ideas to keep you and the family busy and to help you remain connected to nature through these unusual times. 
Make sure to sign up to our family newsletter and follow us on Facebook for inspiration and activities inspired by the forests.