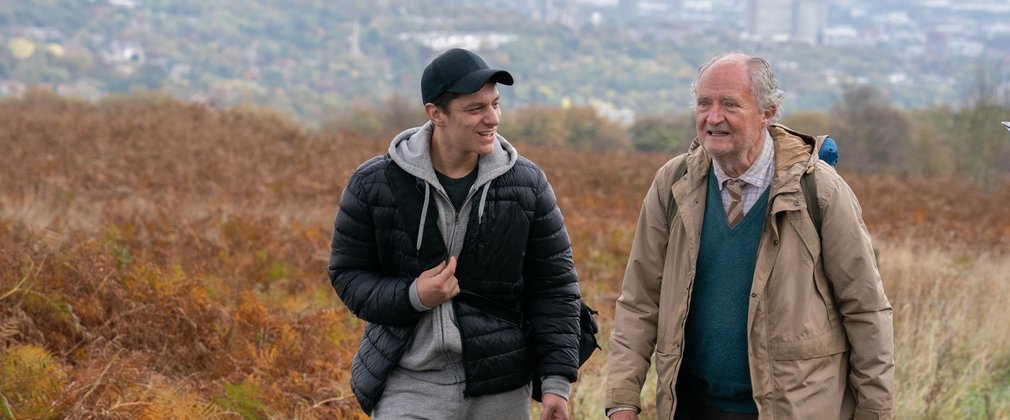 Walking is good for us in so many ways.  It can be a way to calm the mind, invigorate the body, seek adventure, or get from A to B.  In the new film The Unlikely Pilgrimage of Harold Fry, Harold's journey starts out as just that. He walks the 500 miles from Devon to Berwick to visit his dying friend Queenie but along the way it becomes a journey of self-discovery. 
During his unlikely pilgrimage, Harold visits parts of the country he has never visited before on his epic walk. To celebrate the film's release, exclusively in cinemas from 28 April, Forestry England is hoping people can discover the joy of walking in the nation's beautiful forests and make their own unlikely pilgrimage. 
We sat down with star of the film, Jim Broadbent, to ask him what he loves about walking, and what makes forests so special.  
'Wander-ful' walks 
On the benefits of walking Jim says:
"I love walking, particularly on my own in new places, with the excitement of not knowing what is round the corner or over the hill."
Forests are great for exploring. They give us vast, beautiful and varied habitats to explore. They look and feel different in all seasons and there is so much to see and do. No two walks are the same, they are perfect for seeking new adventures.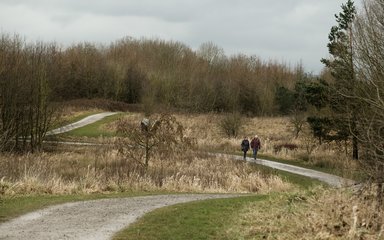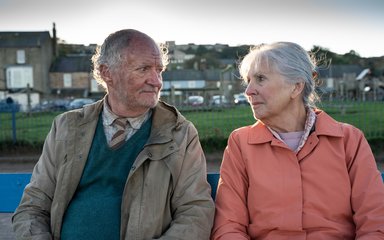 Forests for wellbeing  
We asked Jim how he looks after his wellbeing, and for him walking is key.
"Walking is really the only thing that I consciously do for my wellbeing. It is the best exercise for body and mind."
Forests and woodlands offer us the perfect space to walk and escape the everyday. Studies show that people relax more when seeing greens and blues. It's no wonder that spending time amongst the trees and connecting with nature is scientifically proven to boost our mental and physical health. Find more ideas on how forests can support your wellbeing. 
Make memories 
We are delighted that Jim shared a particular memory of being in one of Forestry England's forests.
"Once when on tour in the Lake District I took myself off into Grizedale Forest. It was winter, with snow on the ground and I got hopelessly lost. Though not perhaps my fondest memory, it is nevertheless a special one."
Forests are vast and for experienced walkers offer lots of places off the beaten track to explore. At Forestry England we also offer a range of waymarked trails so that people can feel safe and secure, without fear of getting lost. They are wonderful places to visit with family and friends and create lasting memories of being together and experiencing nature at its finest.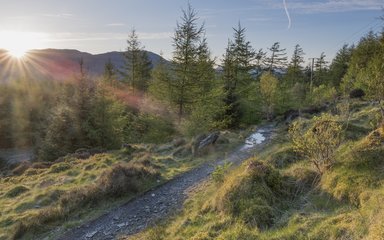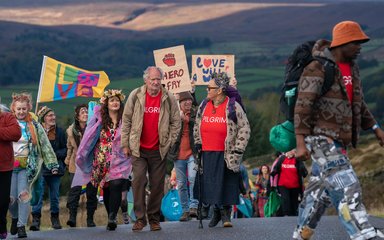 Forests for everyone 
At Forestry England, we want to encourage everyone to connect with the nation's forests. We care for more than 1,500 forests across England for people, wildlife and timber. We asked Jim what words he would use to help us get more people out visiting forests. We loved his response:
"As we nurture forests, they nurture us."
Josephine Lavelle from Forestry England says:
"We love Jim's idea for our strapline and feel that he has really encapsulated the specialness of forests. They really are remarkable places that take care of us in many ways. We at Forestry England are very proud to take care of the nation's forests so that people can enjoy the wellbeing benefits of spending time in them. We hope that it inspires lots of people to visit their local forest soon!"
Why not plan a trip to see The Unlikely Pilgrimage of Harold Fry as part of your own pilgrimage experience, exclusively in cinemas from 28 April.
We're excited to see where people's personal pilgrimages take them and are offering the chance to win a five-night campervan road trip if you share your photo using #ForestPilgrimage. Download Your (Un)Likely Forest Pilgrimage map to get started.