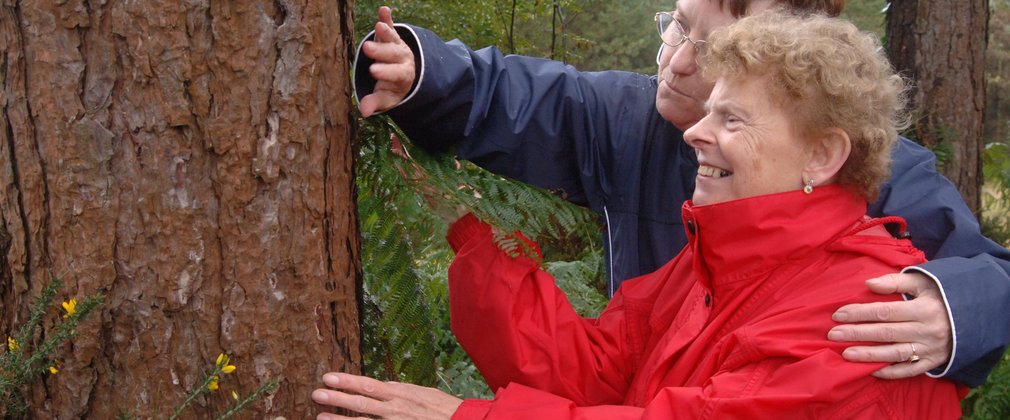 Connect with the forest through our Sensory Walks
Going for a sensory walk helps you get outside, be active and connect with nature.
We've teamed up with Sense to create and map new Sensory Walk routes in our forests. Let the sounds, sights and smells of the forest reduce your stress, stimulate your senses and spark your imagination! Each route is an accessible walk and we've worked with Sense to highlight key sensory points along the way for you to enjoy.
Discover your nearest Sensory Walk
Use the postcode search below to discover your nearest Forestry England Sensory Walk. Before you visit, you may wish to download the Making Walks Sensory toolkit produced by Sense which contains advice on planning walks and some suggested sensory activities. It's the perfect companion for a sensory walk!
More information...
You can access all the Sensory Walks by downloading the free OS Maps app. To find out more about the OS Maps app, discover more Sensory Walks across England, and to download the Making Walks Sensory toolkit visit the Sense website.
Search for Sensory Walks at a forest