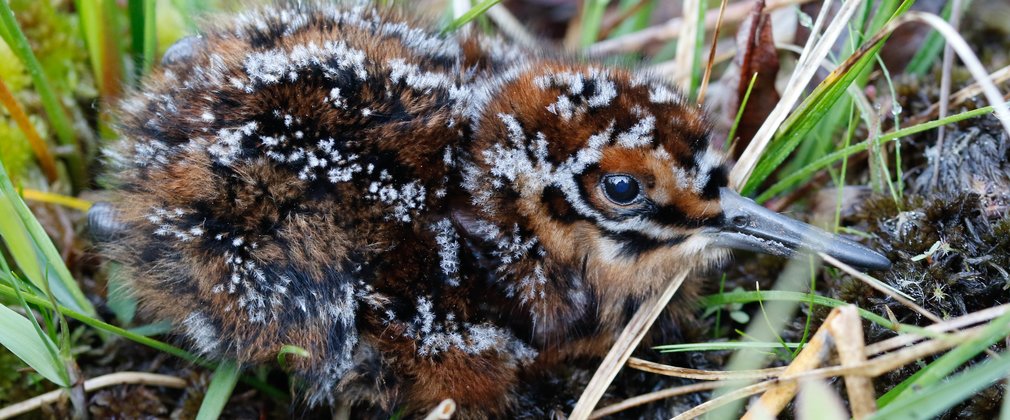 Body
Ground nesting birds in the New Forest
The New Forest National Park is a Special Protection Area for Birds and an important breeding location for endangered ground nesting birds such as the lapwing, nightjar and curlew. Under pressure in many parts of the UK due to habitat loss and disturbance by people, helping them breed successfully in the New Forest is critical to their survival.
Groups from across the local community are supporting efforts to help ensure the survival of rare ground nesting birds in the New Forest during spring and summer. With growing public awareness of the plight of these vulnerable birds it is hoped that many more people using the Forest will help them by taking a few simple measures. Find out how you can help. The breeding season runs from March until the end of August.
New Forest Dog Owners Group, the British Horse Society, New Forest Cycle Working Group, PEDALL New Forest Inclusive Cycling, and New Forest Access Forum are among many local groups who are getting behind efforts to support these birds by sharing tips and advice on how best to enjoy the Forest during the season.
Heather Gould, Chair of New Forest Dog Owners Group, said: "The New Forest is a really special place for bird life. It is really simple for everyone who spends time here to help protect them by obeying the signs which are put out. We'd advise all dog walkers to avoid the protected heathlands if they can walk elsewhere during the nesting season. They should always stay on the main tracks in sensitive areas."
Unlike most birds, ground nesting birds build nests and raise their young on the Forest floor. They come into the New Forest to breed from early spring until late summer attracted by the mix of bogs, wetlands, and open heathlands with many returning to the same nesting spot every year. The area is a key location for many species including the Dartford warbler with around a third of the British breeding population found here.
People are being asked to join the effort to increase the successful hatching rates of these special birds by taking a few, simple measures when out and about in the New Forest during the breeding season.
Donna Neseyif, Inclusive Cycling Project Manager at PEDALL, said: "We have the pleasure of running guided walks and cycles through the New Forest on way-marked cycle routes. We love educating those visiting on why the Forest is so special and how and why we need everyone to do their bit to protect the landscape and the wildlife. This includes asking those visiting to be extra careful throughout the ground nesting bird season and always keep to the main tracks during their time here. We want these unique birds to be able to return for generations to come."
From March, special quiet zones are established at critical breeding locations to help reduce the likelihood of birds abandoning nests and exposing chicks to predators. A small number of car parks near to these areas will be closed including Clayhill, Crockford, Crockford Clump, Hinchelsea, Hinchelsea Moor, Ocknell Pond, Ogdens and Yew Tree Heath. Alternative car parks are located near to all these areas.
In the quiet zones, people are asked not to disturb the birds by sticking to the main tracks and not to venture onto open, heathland areas where birds will be nesting. Those with dogs are asked to lend their support by keeping dogs with them on tracks and where necessary using leads to keep them under close control.
Hannah Marsh, British Horse Society Regional Manager for the South of England, said: "From March until late summer, many special birds make their nests on the ground in heaths and open areas of the Forest. Making small adjustments to where we ride during this time can make a big difference to their survival. We encourage horse riders to stick to the main tracks during this nesting season and help give these birds the best chance of not being disturbed."
When enjoying time on the Forest the public are urged to look out for special signs in key nesting zones highlighting the presence of the birds and providing advice on how best to help them. Orange signs indicate areas very close to breeding grounds and can be seen in locations including car parks and on the main tracks. Red "stop" signs highlight nesting sites in the immediate vicinity and ask the public to avoid these areas.
Richard Taylor, Chair of the New Forest Cycle Working Group and member of New Forest Access Forum, said: "The New Forest is a haven for wildlife, making it a magical place to cycle and tune into the sounds of so many different types of bird song. To keep this place special, it's vitally important especially during the ground nesting bird season to cycle on the way-marked cycle routes and not to veer off across open areas and heathlands.  When planning your route, cycling, walking or riding, know where the quiet breeding zones are located and which car parks are closed, so you can avoid these areas."
How you can help ground nesting birds
During the ground nesting bird season from March to August, avoid disturbing these special birds by sticking to the main tracks. Walking with a four-legged friend? Keep them with you, using leads when necessary to keep dogs under close control.

Disturbance can cause birds to abandon their nests, and predators such as crows or foxes will quickly investigate if parents are forced to leave eggs or chicks. Helping these birds breed successfully is key to their survival.