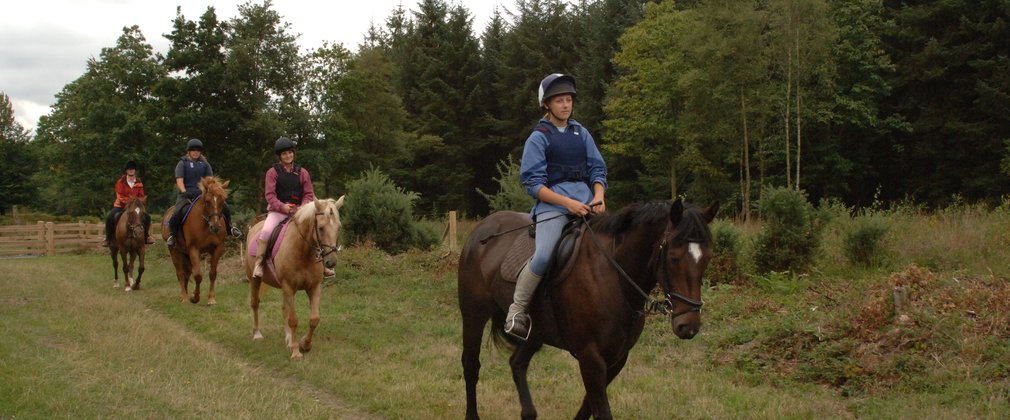 Horse riding in the New Forest
There are mature woods, shady streams, dappled glades and beautiful open heathland - what better way to see the landscape than from the back of a horse? You can walk quietly through magnificent oak woods, past tall conifers, or strike across the heathland enjoying the views and the wild country.
Horse riders have always enjoyed open access in the forest, which is well furnished with suitable tracks.
When leaving Forestry England land, remember to use the bridleways. On private land, riders must keep to Public Rights of Way. These are shown on Ordnance Survey maps, and are usually indicated by fingerposts and / or blue arrows or dots.
You can ride a horse in the New Forest without a Forestry England riding permit. However we request that you adhere to all warning signs and the advice given on them. Help us to keep the New Forest a special place and follow our Horse Riding code of conduct.
Events
Organised riding events require permission from Forestry England. 
If you are taking part in an organised event, follow the additional instructions to minimise your impact. Help us to protect this special place.
Further Information
If you wish to drive a pony and cart on Forestry England land you will need to purchase a New Forest Driving Permit