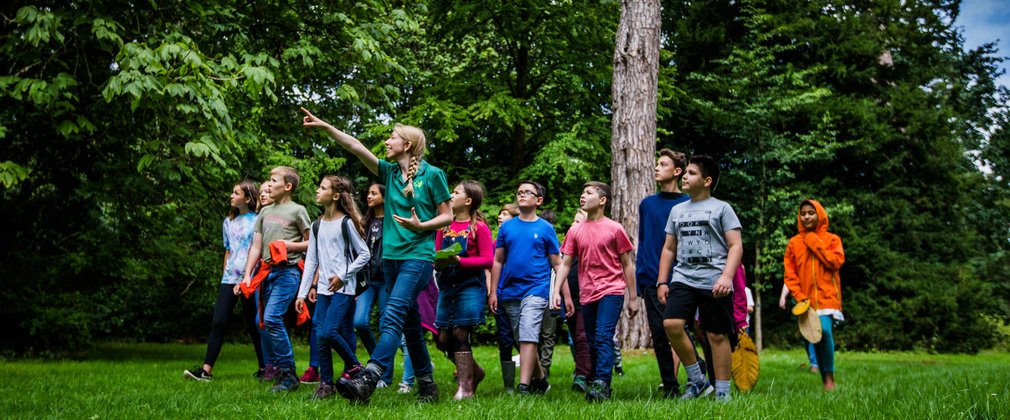 We're delighted to be able to restart school visits to the arboretum this summer term. Whilst we move through the government's roadmap, through Step 1, 2 and 3, you will be able to book for one class each day, of up to 30 children.  This will be reviewed for Step 4.
For those booking a led visit, not all programmes are available at this time. Those that are running have been adapted to avoid shared handling of resources and a programme specific risk assessment and activity details will be provided.
There will be some changes to your arrival, use of facilities and activities available, put in place to help you and our other visitors to socially distance and enjoy Westonbirt in a Covid-19 secure way. What to Expect – Self-guided visits and What to Expect – Led visitswill give you more information and will be sent to you when you book.
Learning opportunities
Whatever the age, needs or interests of your group, there will be an opportunity for you to enjoy learning at Westonbirt: 
following a learning programme with enthusiastic, experienced and knowledgeable staff and volunteers.
coming self-guided and creating your own learning experiences.
downloading free activity packs and trails.
hiring an explorer backpack for your class.
joining the Tots and Twigs forest school team.
visiting with a uniform group from Rainbows to Guides, Beavers to Scouts, for a led session or self-guided.
Facilities for school groups
There are different facilities available depending on the type of visit you book.  For accessibility information please see our accessibility statement for further details.
Led programmes
Learning centre space for bag storage and indoor lunch.
Picnic tables in the learning grounds.
Outdoor classroom seating.
Self-guided visits
Unfortunately we are not able to offer you bag storage and indoor lunch space for most of the year.  You will need to arrange for your children to carry their backpacks with them.
In October and the first half of November, our busiest school season, we will have a marquee placed next to the learning centre for you to leave bags and to lunch in.
Picnic tables are available in the central area by the shop.  
Learning activities and resources
Find activities and programmes for your group.