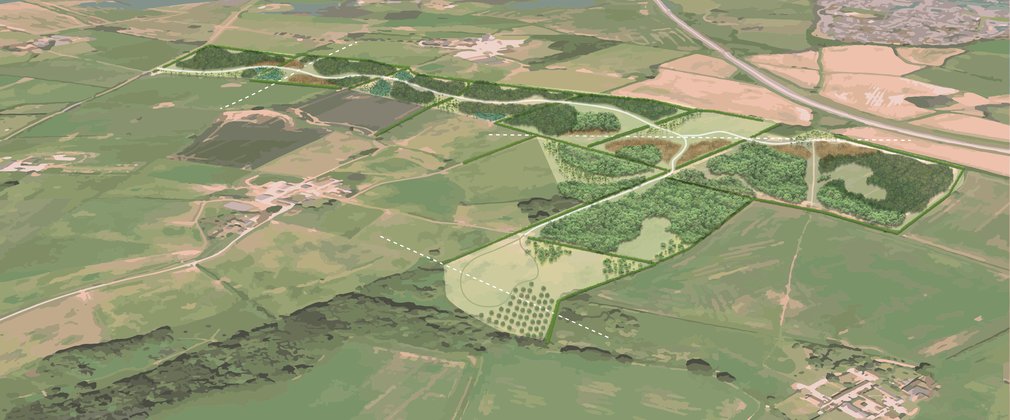 Wing Wood is a 51hectare site north of the village of Wing in Buckinghamshire
Forestry England are working with Buckinghamshire Council who own the site, to create the new woodland. The woodland created will capture carbon, restore and connect habitats, enhance biodiversity and be managed in a sustainable way. The woodland will also be accessible for the local community to enjoy.
This woodland will be an important part of the work we're doing expanding the nation's forests over the next five years and will be delivered through the Government's Nature for Climate Fund.
Wing Wood will include a range of broadleaf and conifer trees, five new wildlife ponds and a community orchard as well as accessible paths for walking and cycling.
Latest updates
We started planting trees in Spring 2023 and will finish this work in the autumn and winter of 2023/24. 
Members of faith communities in and around Luton took part in a tree planting day in April 2023 and it was wonderful to welcome them all to the site. People of all ages from the Sikh community worked hard on the day to plant 550 bare-rooted trees and explore the new woodland site. A fantastic effort!
We'll hold more volunteer planting days in the autumn for local people to help plant the community orchard trees and learn more about the woodland design and plans.
Learn more about how you can grow the nations forests with the Forestry England Woodland Partnership.