The nation's forests are open, but please read our coronavirus guidance before you visit
-
read our guidance.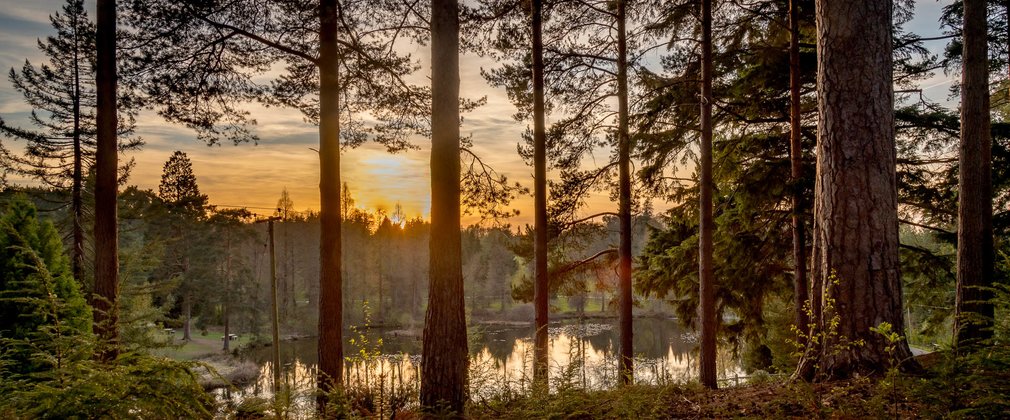 About Bedgebury, the National Pinetum
Bedgebury National Pinetum is home to the largest pinetum in the world and it's important on a global scale for species conservation, scientific advancement and the understanding of conifers.
The mix of conifers and broadleaved specimens contained in 350 acres of rolling Wealden countryside is awe-inspiring in its size and grandeur. At the entrance to the pinetum, the visitor centre is situated beside the first of six lakes and ponds along the basin of Dallimore Valley. A series of paths wind through the valley, where you'll find an impressive stand of giant redwoods. The hillsides offer spectacular views of the tree collection and towards the northern boundary of the pinetum the iconic Marshal's Lake is surrounded by swamp cypress, which turn a glorious rusty red in autumn and deciduous dawn redwoods. 
Bedgebury National Pinetum awarded Level 4 Accreditation by ArbNet 
Bedgebury National Pinetum has achieved international recognition as one of the top arboreta in the world.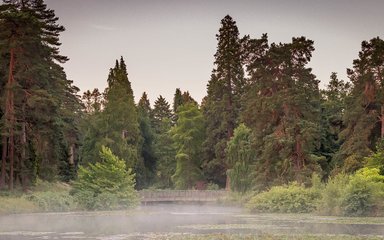 We're frequently asked, "What is a pinetum and how do you say it?". Pronounced "py–nee–tum" (Latin for pine grove), it's the name used to describe an arboretum (tree collection) that consists mainly of conifers. But despite its name, a pinetum contains more than just pines!
Why did we create a pinetum? Because it offers a sanctuary where scientists can study - and visitors can enjoy - these diverse, contrasting and beautiful trees.
Many botanic gardens include pinetums, although often they will only contain a small representation of the conifer family. Bedgebury is one of a handful of botanic gardens around the world that focuses specifically on this wonderful group of ancient plants.  Bedgebury holds the National Collections of Chamaecyparis lawsoniana, Cryptomeria japonica, Juniperus, Taxus, heritage cultivars of Thuja and the thuggish XCupressocyparis leylandii cultivars.
What are conifers?
Conifers are a group of ancient plants that include cedars, firs, cypresses, junipers, kauri, larches, pines, hemlocks, redwoods, spruces and yews. Bedgebury has a wide variety of conifers in all shapes and size. These plants play a critical role in the health of our planet. However, some of these trees are incredibly rare, mainly as a result of over-exploitation and forest clearance. 
Come and see this magnificent, awe-inspiring group of plants that have resisted 300 million years of whatever the planet has thrown at them living at Bedgebury!