Our forests will remain open for outdoor recreation and exercise. For our coronavirus guidance please follow this link
-
view now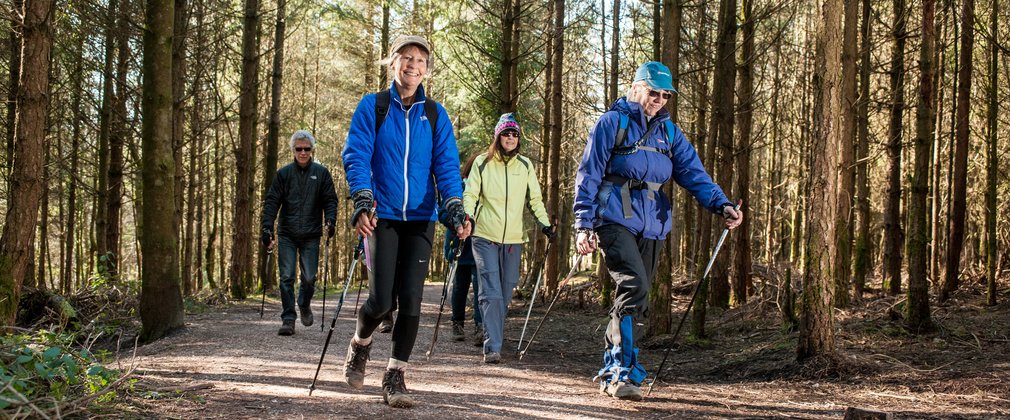 Try Nordic Walking in the forests. Grab your poles and burn some calories as you stride through the woods!
Nordic Walking is a great, low impact workout which burns 20-40% more calories than walking normally. By using specially designed Nordic Walking poles you work all of the major muscles in the body, without putting unnecessary strain on your joints. This makes it a fantastic way to stay active! 
We have partnered with Nordic Walking UK to offer a range of walks across our forests, including FREE taster sessions. From spectacular mountain hikes and sheltered pinewood trails to quiet streamside paths that meander under old oak trees, our nation's forests have it all.   
Propel yourself through the forest and stay healthy with our Nordic Walking events and activities. 
You may be interested in...
Stay up to date with our email newsletters:
Search for Nordic Walking at a forest