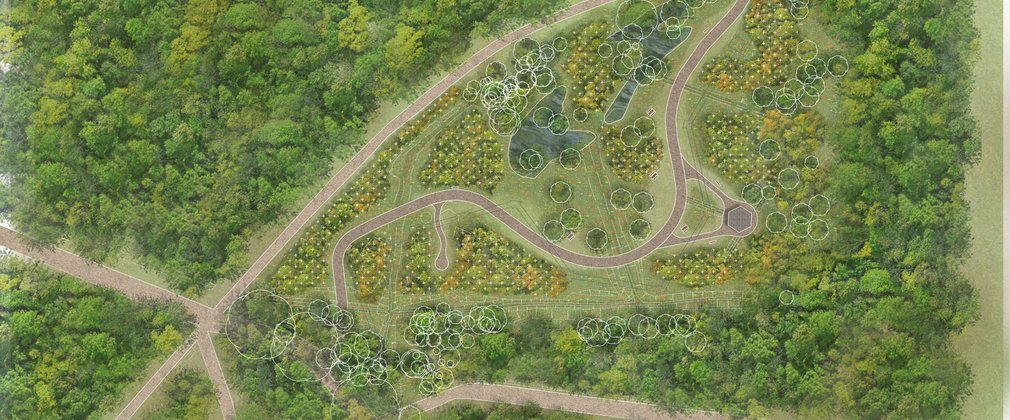 Latest status of redevelopment work at Salcey
As Salcey Forest enters a new era, there is lots going on, with different works taking place on the site. This page is to share the latest status of these works. 
To find out more about what works are taking place, and why, visit the project page. 
Updates from The Glade
Expected completion: May 2023.
In December 2022 the Treetop Walkway was dismantled and removed. More than 95% of the materials were taken to a recycling plant, resulting in less than one skip of material that couldn't be reused.
Contractors then started work in early March 2023 on the creation of the new Glade visitor area where the Treetop Walkway previously stood. The path is the first part being worked on. It will start by the Elephant Bridge and then snake its way through The Glade, passing one of the ponds and then finishing by the Church Path Oak.
Whilst works are underway, there are diversions in place to allow the contractors to work safely, so please follow all safety signage and any instructions from Forestry England staff or contractors.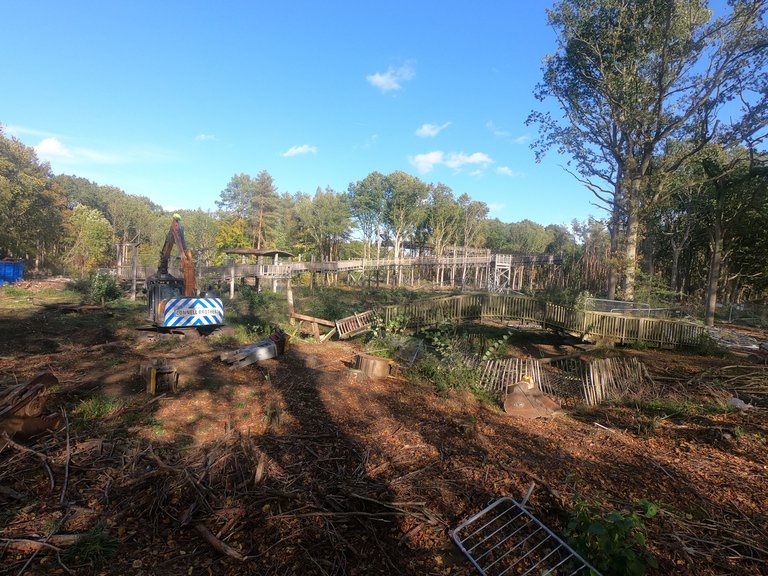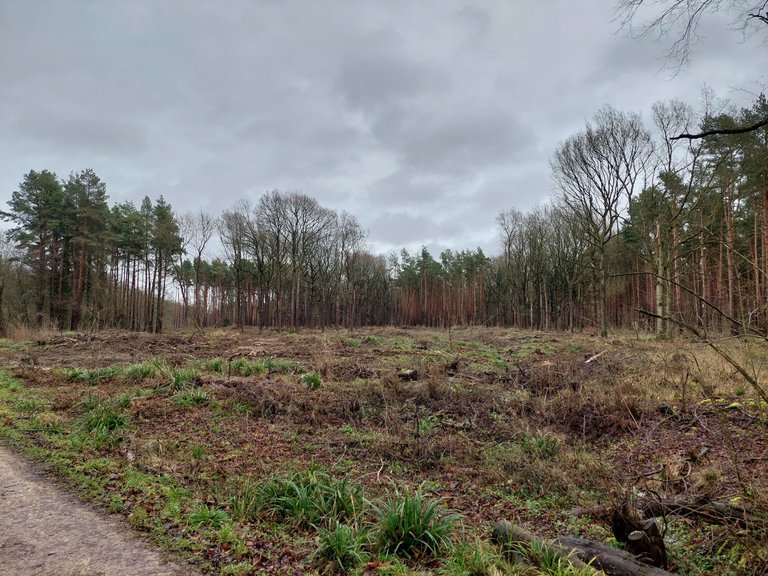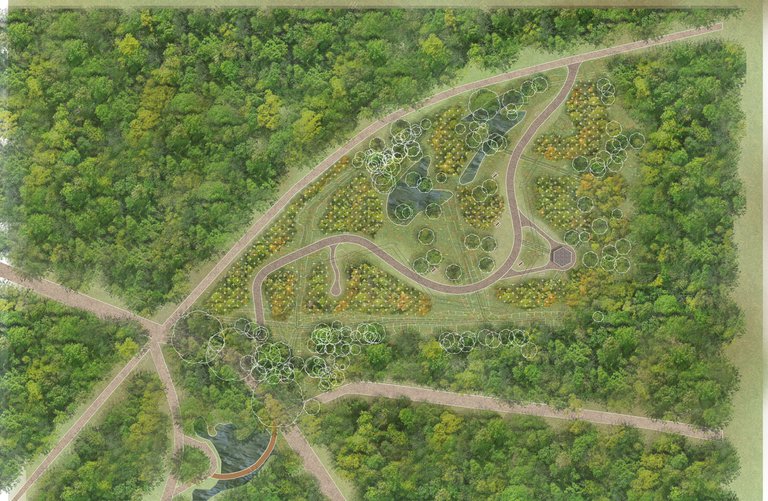 Updates from Elephant Bridge
Expected completion: June 2023.
The Elephant Bridge is being transformed into the new gateway entrance to The Glade.
What makes this work extra special is that the oak timber needed for the refurbishment will be sourced directly from Salcey Forest. In January, the oaks to provide the timber were identified, measured and felled. They are currently lying roadside ready to be collected and milled into planks.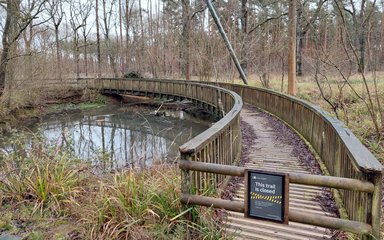 Updates on the Gruffalo
Expected completion: May 2023.
As of January 2023 our specialist sculptor is hard at work in their yard carving this spectacular creation. Once completed, the Gruffalo will be placed in the Glade area where a new, accessible path will allow as many visitors as possible to find him in the deep, dark wood.
The Gruffalo coming to life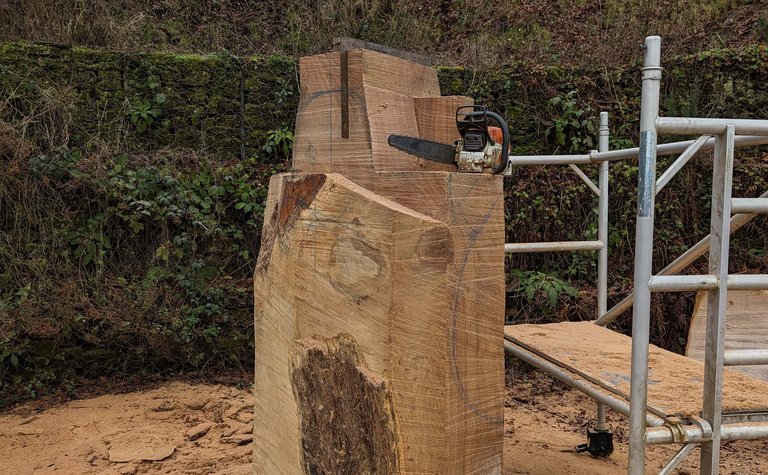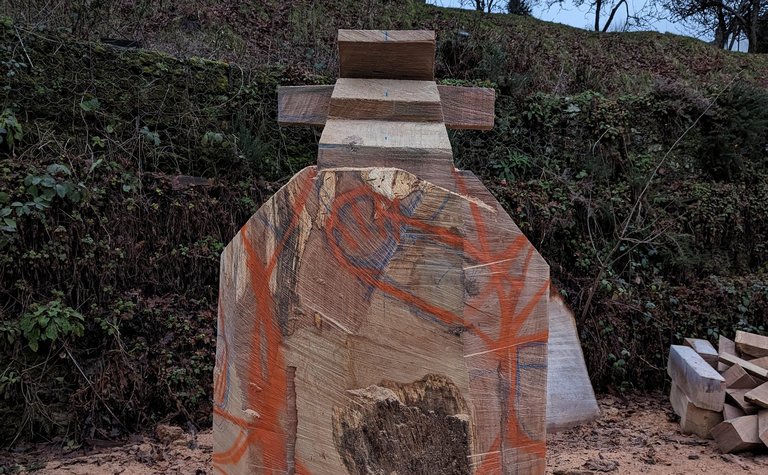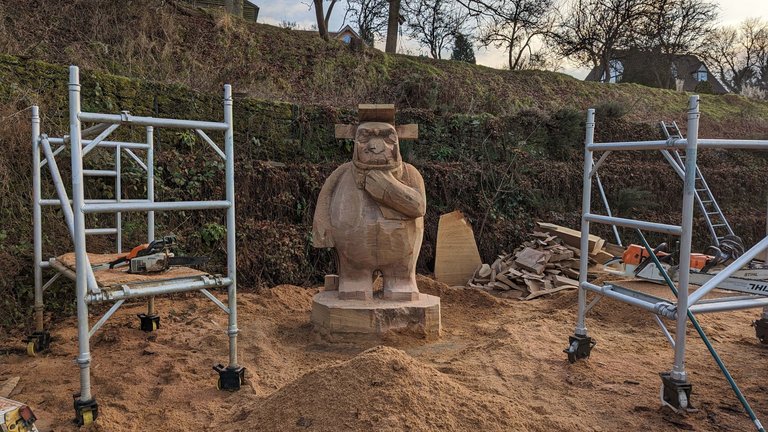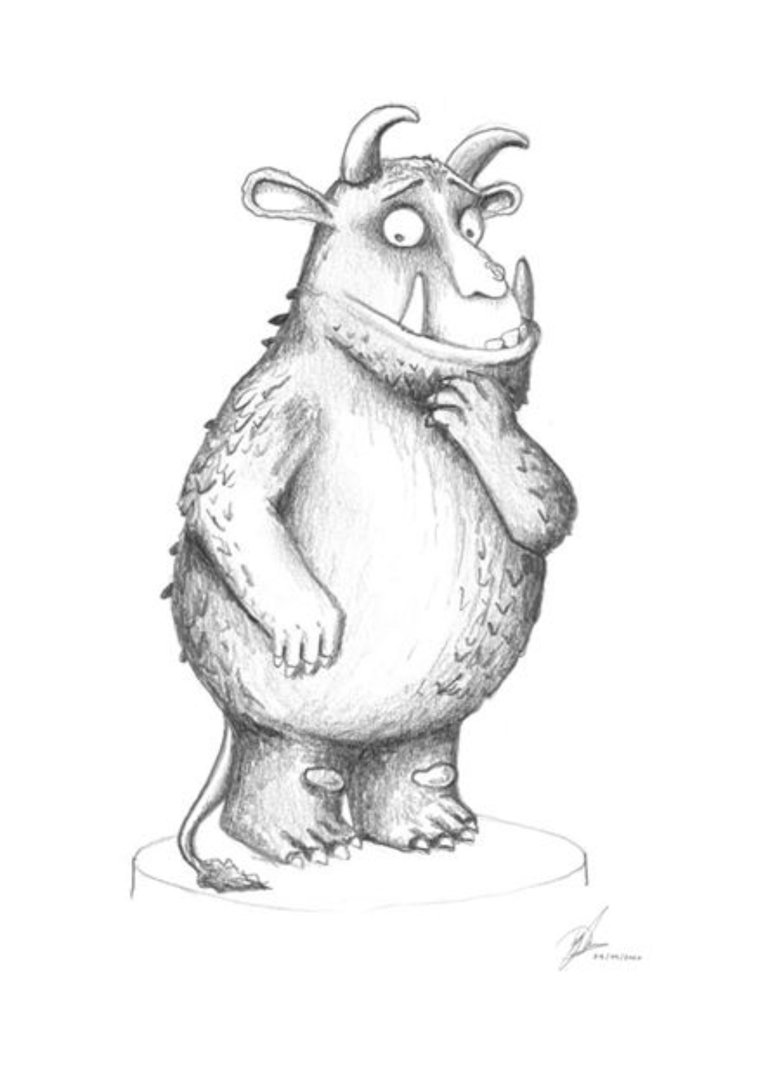 Updates on Salcey's new play facilities
Completed: February 2023.
In January 2023 our contractor, Green Play Project, started work to remove the old structures and begin installing the new equipment.
The work - which has seen a much bigger play area created near the cafe, plus some improvement works to our Play Hut area - was completed in February 2023 just in time for the schools breaking up for half term. 
See the gallery below for photos of the new equipment or download the plans to see some of the exciting features we now have on offer.
New play equipment at Salcey Forest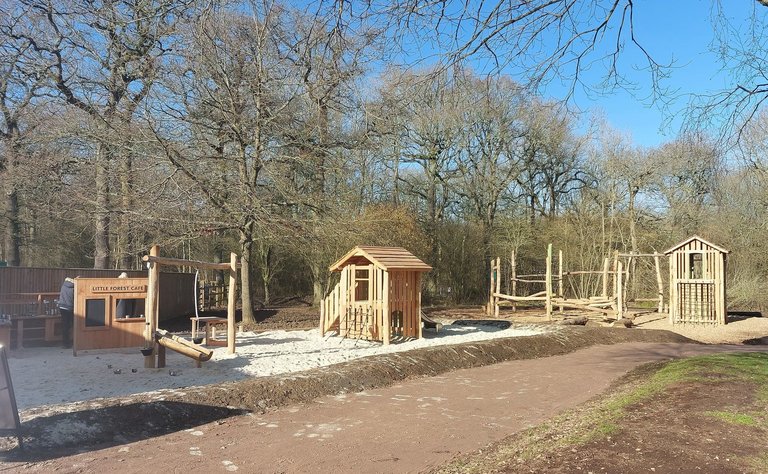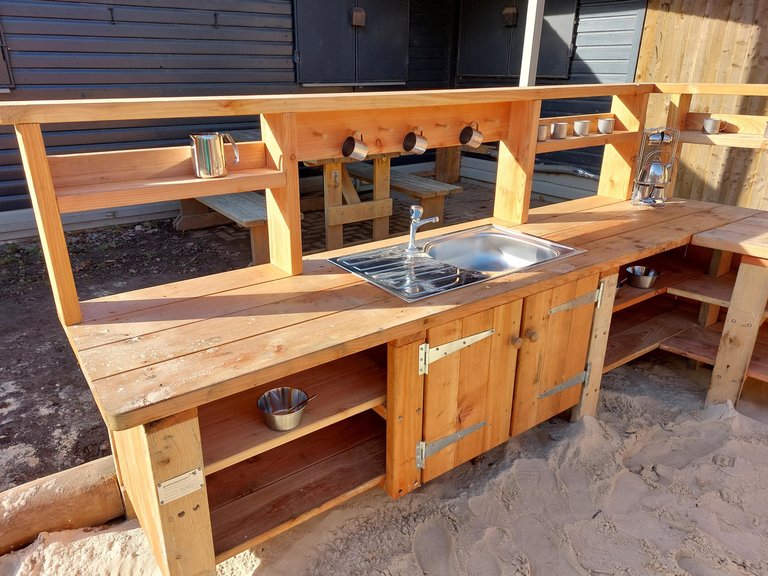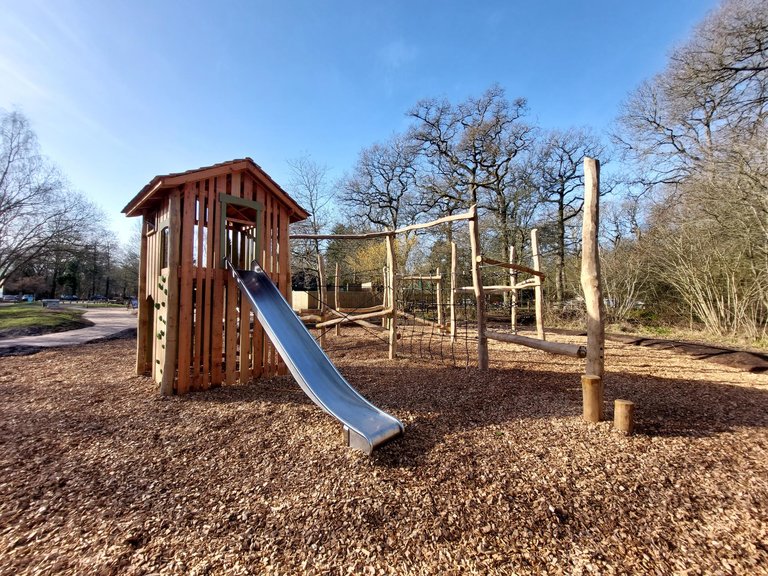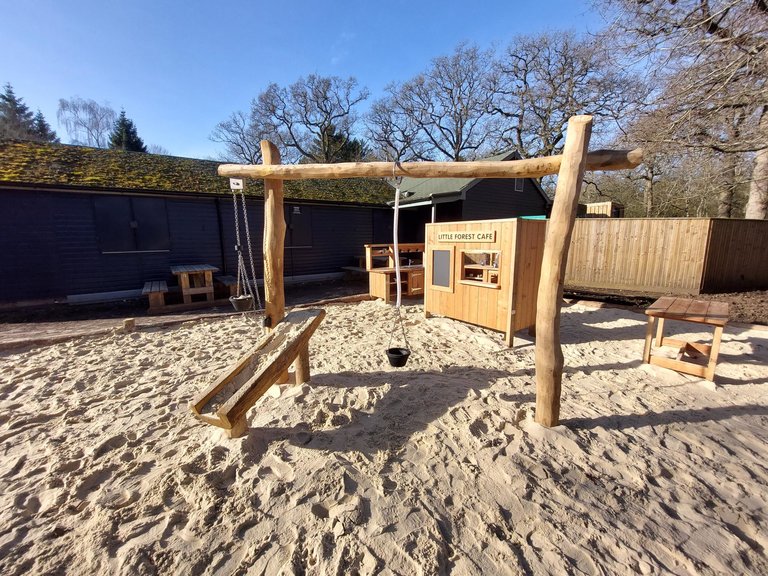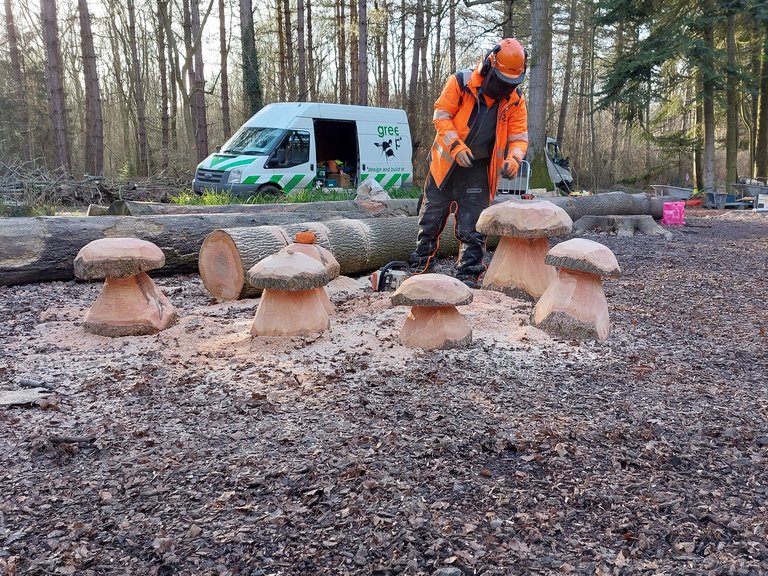 Plans for Salcey's new forest play area
Designs from Green Play Project
Go Ape at Salcey Forest
We are working with our partners at Go Ape to bring a brand new Tree Top Junior course to Salcey Forest.  
There are many ecological and historically sensitive factors that we have to ensure will be protected and not harmed by such a facility coming to Salcey. A formal planning application for this proposal is currently with West Northants Council.