Enjoy autumn colour in your local forest
Embrace the sights, smells and sounds of autumn with a visit to the nation's forests this season.
When we last asked, a whopping 97% of you said that the beautiful autumn colours boost your mood, so plan a visit to help yourself feel good this autumn. 
Discover an autumn colour walk near you or take time to focus on your wellbeing - by yourself, with friends and family or even with a four-legged companion.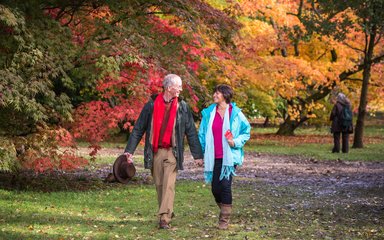 Find a nearby autumn walk with our ultimate guide
Discover woodlands packed with a palette of golds, reds and oranges as you collect fallen conkers, jump in leaf-piles and get the perfect photo. Whether you want a gentle stroll or an autumn adventure, discover your nearest autumn woodland with our handy guide.
How does autumn make you feel?
Are you drawn to the fresh autumnal smells? Do you feel calm surrounded by the changing reds, oranges and yellows? 
Focusing on being calm and quiet among the trees and observing nature can help both adults and children de-stress and boost health and wellbeing in a natural way. Evidence suggests that exposure to forests has a positive effect on physical health, mental wellbeing and life satisfaction. 
We've put together a handy guide to forest bathing to help you relax and be mindful this autumn.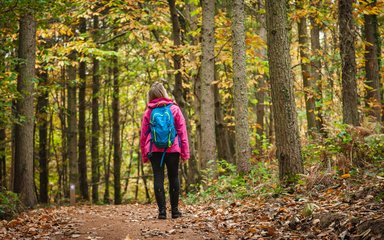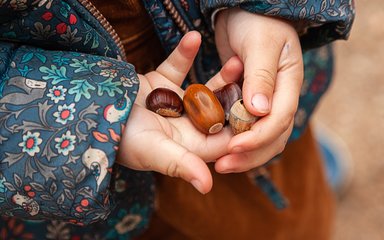 Eight things to do with the family this autumn
With our forests displaying a breath-taking array of colours, autumn is a beautiful season to visit the forest with your family.
Hoping for some autumnal activities to do when you get here? Look no further, we've pulled together a list of things you can to do with the kids on your autumn walk.