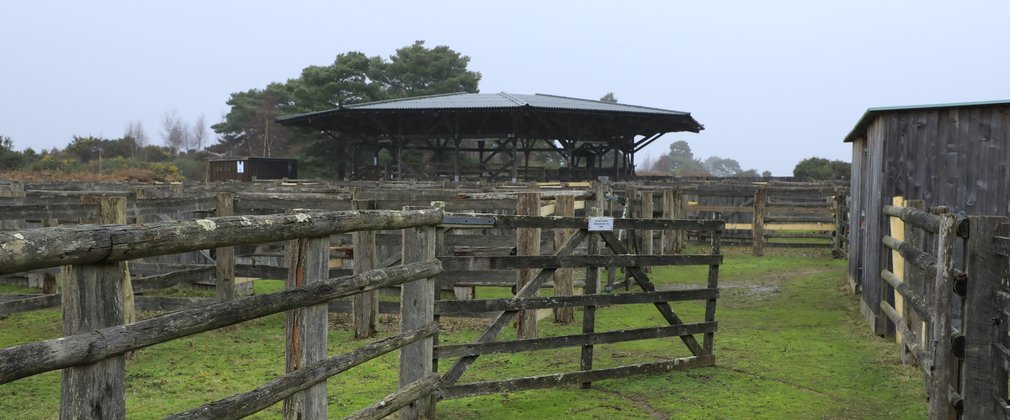 Beaulieu Road Pony Sale Yard, a working forest
A noted historic New Forest landmark, this sale yard is used by the Commoners to sell their ponies by auction. Commoners are people who occupy land to which Rights of Common attach. This includes the right to graze stock on the open forest. It has been a way of life in the New Forest since medieval times.
The auctions, which are significant events in the New Forest, are held up to six times during the year. Sale days have run from Beaulieu Road for over 60 years. Since 2002 they have been organised and administered by the New Forest Livestock Society.