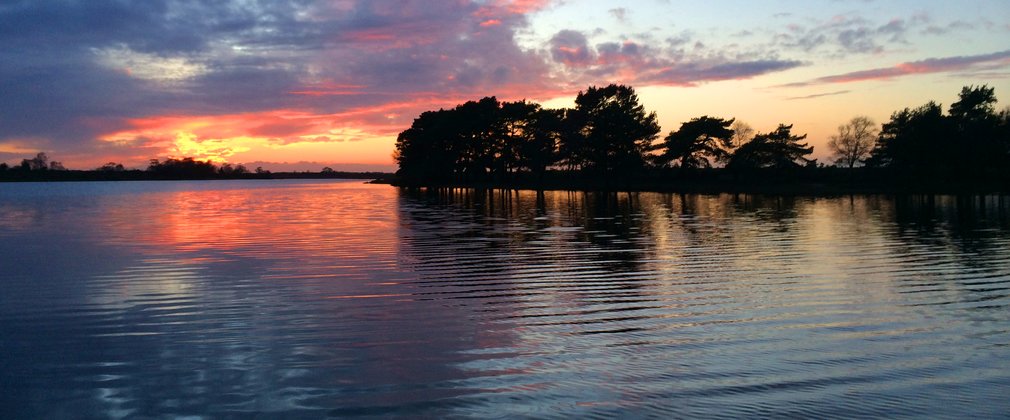 Hatchet Pond is a beautiful habitat, making it a valuable place for watching rare wildlife
Hatchet Pond is the largest body of water within the Crown Lands of the New Forest. A shallow lake surrounded by semi-natural heathland that's grazed by cattle, ponies and donkeys.
The pond was created about 200 years ago by the damming of the Hatchet stream to power a local mill. Since the pond's creation a wonderful array of wildlife now call the pond home, including over a third of all species of wetland plants found in the UK and many freshwater insect species, like dragonflies.
At a glance
Coarse fishing
Accessible toilets 
Dogs welcome 
Assistance dogs welcome