The toilets at Hatchet Pond remain closed. Due to high fire risk no BBQs or campfires are allowed.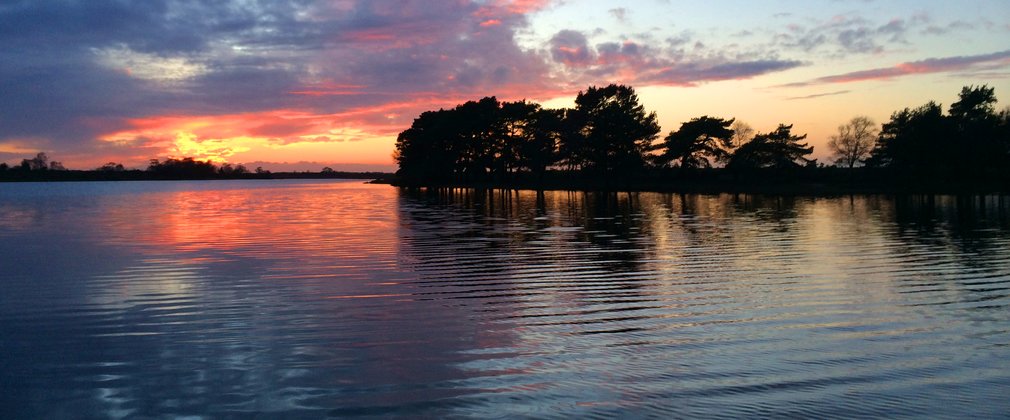 Hatchet Pond is a beautiful habitat, making it a valuable place for watching rare wildlife
Hatchet Pond is the largest body of water within the Crown Lands of the New Forest. A shallow lake surrounded by semi-natural heathland that's grazed by cattle, ponies and donkeys.
This pond is a vital resource for wildlife and it's important that people respect the New Forest whilst enjoying this special place safely. Over summer as temperatures begin to rise, it can be really tempting to cool off in the water - but we discourage people from swimming or boating in Hatchet Pond and other natural water sources that have potential dangers.
The pond was created about 200 years ago by the damming of the Hatchet stream to power a local mill. Since the pond's creation a wonderful array of wildlife now call the pond home, including over a third of all species of wetland plants found in the UK and many freshwater insect species, like dragonflies.
At a glance
No swimming or watersports
Bird watching
Assistance dogs welcome