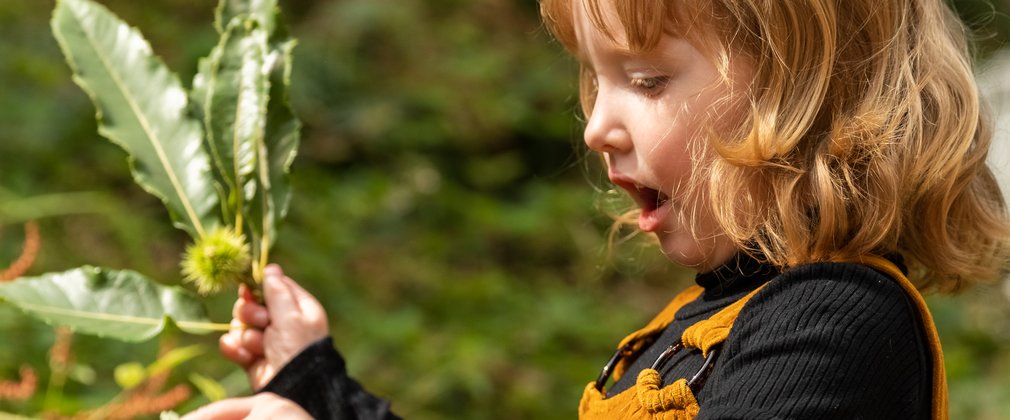 Spring is on it's way! With the blossoming of trees, bumbling of bees and the noisy return of migratory birds, this time of year brings with it bundles of energy, and an opportunity to get the family out and about enjoying the fresh air.
Whether you're visiting a local woodland, or exploring from your doorstep, take note of our five fun outdoor activities for kids that celebrate spring in all it's colourful glory.
Download a game of bluebell True or False
A truly iconic part of British springtime, the small but beautiful bluebell creates fantastic carpets of blue in our forests, along verges, in parks and maybe even your garden.
Download and print your own true or false activity sheet to test the family's bluebell knowledge!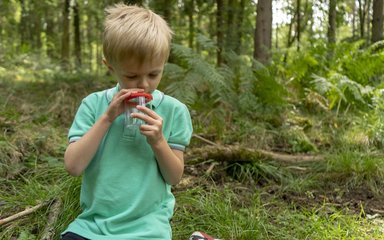 Become a spring spotter!
Download your free activity sheet to see what signs of spring your younger children can spot on your family walk or in the garden.
For the older children, why not start a spring spotter diary?
Encourage a connection to our natural surroundings by keeping a weekly nature log. Take note of the different birds, animals, and plants, and try to describe the smells, sounds and how these details make you feel. 
How many different butterflies can you spot?
There are 59 different species of butterfly in the UK, some much more common than others, how many can you spot during spring?
Here are a few handy tips to get started:
Mid-morning is the best time to go on a butterfly hunt. Because they are cold blooded, they like to bask in the first sunshine of the day, spreading their wings to warm themselves before taking flight.

Look for sheltered areas away from the wind.

Stealth is key - try to move slowly and avoid casting a shadow over the butterfly, as it will fly away to find a new sunbathing spot!
Once you spot a butterfly you particularly like, try going home and drawing it from memory, you might find you create an entirely new species!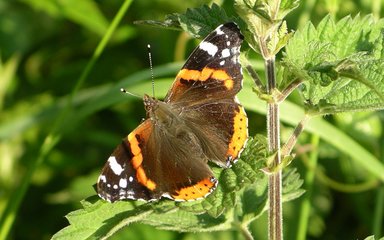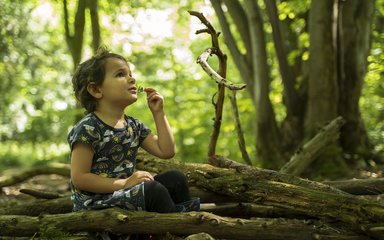 Take a moment to reflect
It doesn't have to be all go go go! With spring comes the sense of new beginnings and an opportunity to reflect.
Our tree of life activity uses trees to help us think about our lives, what makes us who we are, and what we can always rely on.
Put on your own springtime Olympics
Get the whole family moving with a nature inspired sports day!
Spend some time working out your events. What are your favourite things about spring? And how can they be turned into sporting activities?
Here are a few suggestions to get you started:
Frog jump – Squat down like a frog, and see who can jump the furthest whilst making their best froggy croak.

Pollen sprints – Spread out a collection of objects to represent the pollen on flowers. Take it in turns to be timed whilst you run around and collect the objects, like a bee flying from flower to flower. Who can get all the pollen the fastest? Extra points for buzzing and wing flapping!

Hedgehog hide and seek – Although hedgehogs come out of hibernation in spring, they can be difficult to spot because they are nocturnal and spend a lot of time in hedgerows. Can you make yourself hard to find like a hedgehog? Last one found wins!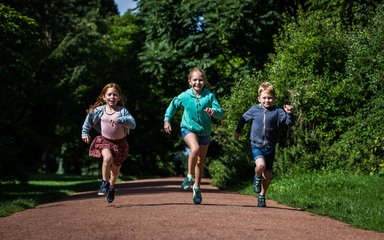 Get more fun family activities delivered straight to your inbox!