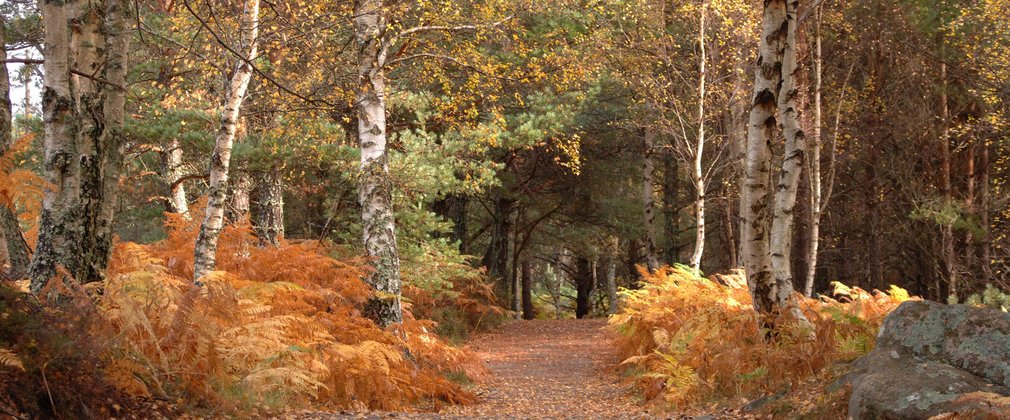 Discover great views across open heathland at Bourne Wood
Located near Farnham and set above a large heathland clearing, Bourne Wood offers impressive views over the surrounding pine forests.
The sand soil provides a good walking surface, and the many public footpaths give great access to the woodland, where you can take in the beautiful natural scenery. 
Bourne Wood is also strategically important to the UK film industry as a filming location. Since 1999 numerous films, commercials, television programmes and music videos have been filmed here!