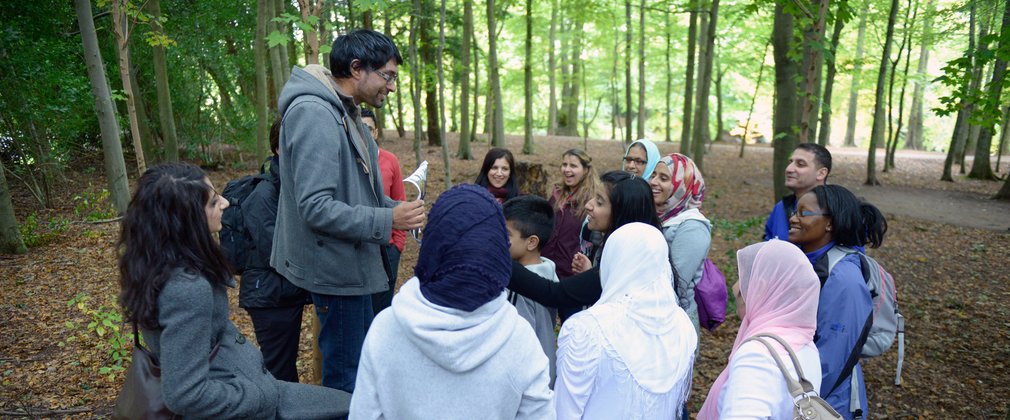 Community stories
In quiet corners of local forests groups meet regularly to share the benefits of spending time and learning together. 
People connect with the nation's forests through more than just active and adventurous experiences.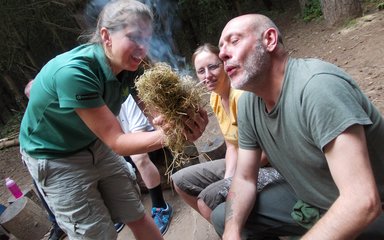 Making friends
In Sherwood Pines, a group of people are learning how to build shelters, weave willow and whittle wood while developing confidence, gaining a sense of team work, and making new friends.
Getting away from it all
Wild Women Days provide opportunities for groups of women to get away from the hustle and bustle by spending time immersed in nature, learning and foraging for edible plants, building fires and cooking meals together.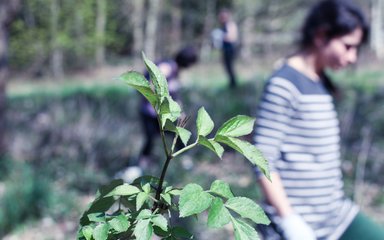 The power of trees
Westonbirt Arboretum's community programme helps people with mental health conditions, addictions, behavioural difficulties, autism and dementia through the power of trees.