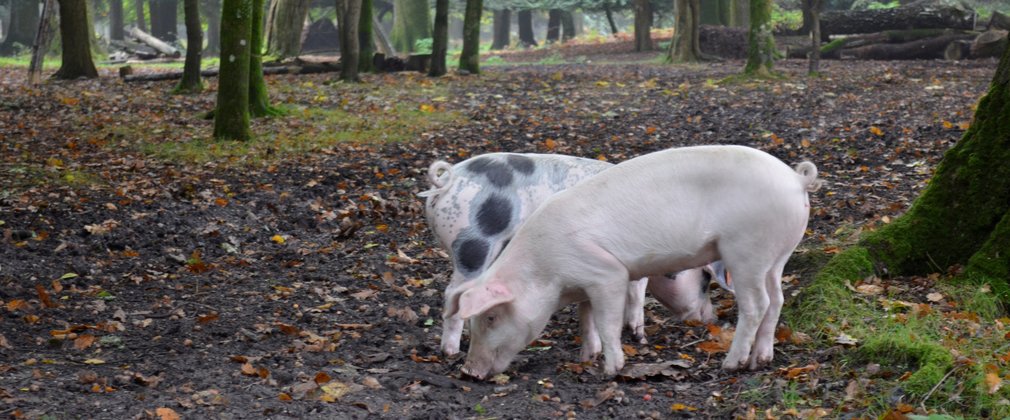 Body
What is pannage?
Pannage is an ancient practice that is still used today by New Forest Commoners, who turn out their pigs into the Forest during the season. The pannage season usually lasts around 60 days, the start and finish of it is decided by the Verderers of the New Forest and the Forestry Commission's Deputy Surveyor. This year's pannage season began on 19 September. It has been extended due to the amount of fallen acorns across the Forest and will close on 9 December 2022.
A few hundred pigs trot around the New Forest every autumn and do an important job of eating many of the acorns that fall at this time of year so it's vital that people don't feed the pigs or drop human food. There is a risk of African Swine Fever reaching the UK and it can be spread to pigs in infected meat.
Green acorns
Green acorns provide an excellent meal for the pigs, plus they are vital food for many birds and of course the squirrels love them too, but they are poisonous for the ponies and cattle that roam here freely, as well as to dogs.
Raw acorns contain tannins which can also be toxic to humans.
Common of mast
'Common of mast', a right of common, is the right for commoners to turn pigs on to the Forest during the pannage season, when acorns have fallen which provide excellent feed for pigs.
If there are large quantities of fallen acorns, for example during a mast year, pannage can be extended. In the autumn of 2020, the commoner's pigs remained out in the Forest for an extra 36 days.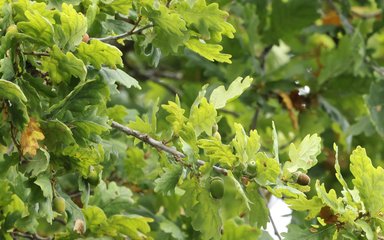 What is a mast year?
'Mast' refers to nuts and other fruit that has fallen from trees. A bumper seed year is known as a 'mast year'; a natural phenomenon where some tree species, for example oak and beech, produce very large crops of seeds in some years, compared to very few seeds in others. It's not known exactly why mast years happen, however they have been linked to various causes over the years, including weather and climatic conditions.
Did you know a native oak tree can produce about 10 million acorns during its long lifespan and there are natural peaks and troughs in the amount yielded each year? It can take up to 40 years before a young oak tree forms its first acorn!
Visitor information
Although the piglets may look cute, their mothers won't be happy if you get too close and we ask you to please:
Keep your distance from the pigs

Do not stroke or pet the pigs

Do not feed the pigs