Walking in the New Forest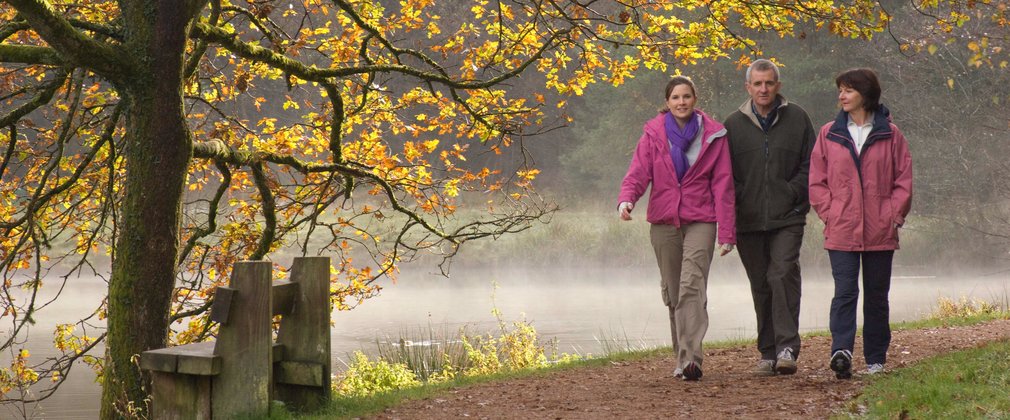 Walking in the New Forest
Walking trails are suitable for all ages and abilities and some are pushchair and buggy friendly. You don't even need a map. Follow the wooden posts with the coloured marker bands and take in the stunning views along the way.
There are over 130 car parks throughout the forest and each one has a gateway into the wider forest.  You'll find facilities at some sites, such as picnic tables, toilets and information. Throughout the Easter holidays and summertime, at Bolderwood, we offer a seasonal information cabin that provides advice on how to make the most of your visit. We ask visitors to follow The New Forest Code which focuses on nine simple ways you can help care for this unique and special place.
Recommended trails:
Ground Nesting Birds
Between March to August rare, ground nesting birds nest on the open, heathland areas of the Forest. During this time we close a number of car parks and put up warning signs in the most sensitive areas. Please help support these special birds by sticking to the main tracks when walking in the Forest and keeping your dog with you here.
Walking your dog in the New Forest
The New Forest is great for dogs but to minimise disturbance to wildlife, livestock and other people, please keep your dogs close by you and visible at all times - if necessary use a lead. See the Forest Dog Code.
Clearing up after your dog
All dog owners are expected to clear up after their dog, to help maintain the cleanliness of the Forest for everyone. Dog fouling is unpleasant and can also be dangerous. As part of The New Forest Code we ask visitors to take dog waste home.
A place for everyone to enjoy
The New Forest is a working forest, with forestry, farming and equestrian activity on its narrow roads and tracks. Stay safe by looking out for warning signs and keeping away from work sites and vehicles.
Ponies, cattle and other animals are free to roam the forest, so please admire the ponies without getting too close and certainly don't feed them.
Events
Organised events require permission from Forestry England. If you are taking part in an organised event, follow the additional instructions to minimise your impact.
More Information
There are hundreds of miles of gravel paths to explore with varied natural terrain.